STAGE:

Released

PROJECTED DONE:

Q3 - 2022
Connections
Data and Analytics
Mobile App
Admin dashboard
STAGE: Released
PROJECTED DONE: Q3 - 2022
Adding more value to our existing lead notes capability, we will give the ability to quickly rate leads using a star system on the Lead Notes tab.
This score will be exportable in the lead contacts export.
The feature will be fully supported on both web and mobile.
V1 will also include adding an an average lead score per event to the Insight page in the dashboard. If the aggregate exhibitor pool is scoring the leads that they are capturing at the event highly (or poorly), the score can serve as a temperature gauge of the event success for the organiser.

On web:
When clicking on an inbound lead, a web user is able to add, change or delete the score by selecting the number of stars. A record of the last change can be seen in the comments section.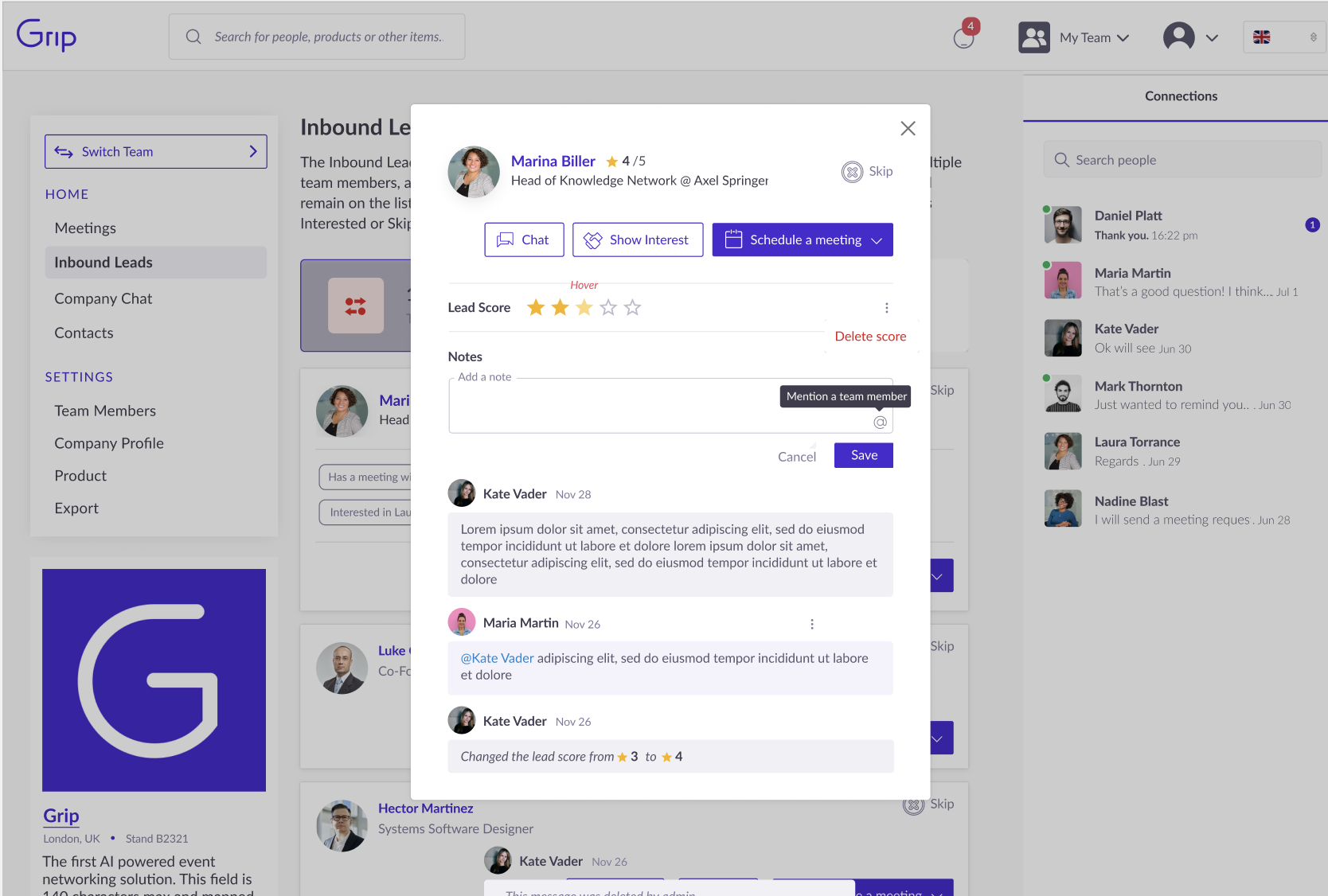 ---
On the inbound leads page, the user can see the scores next to each lead.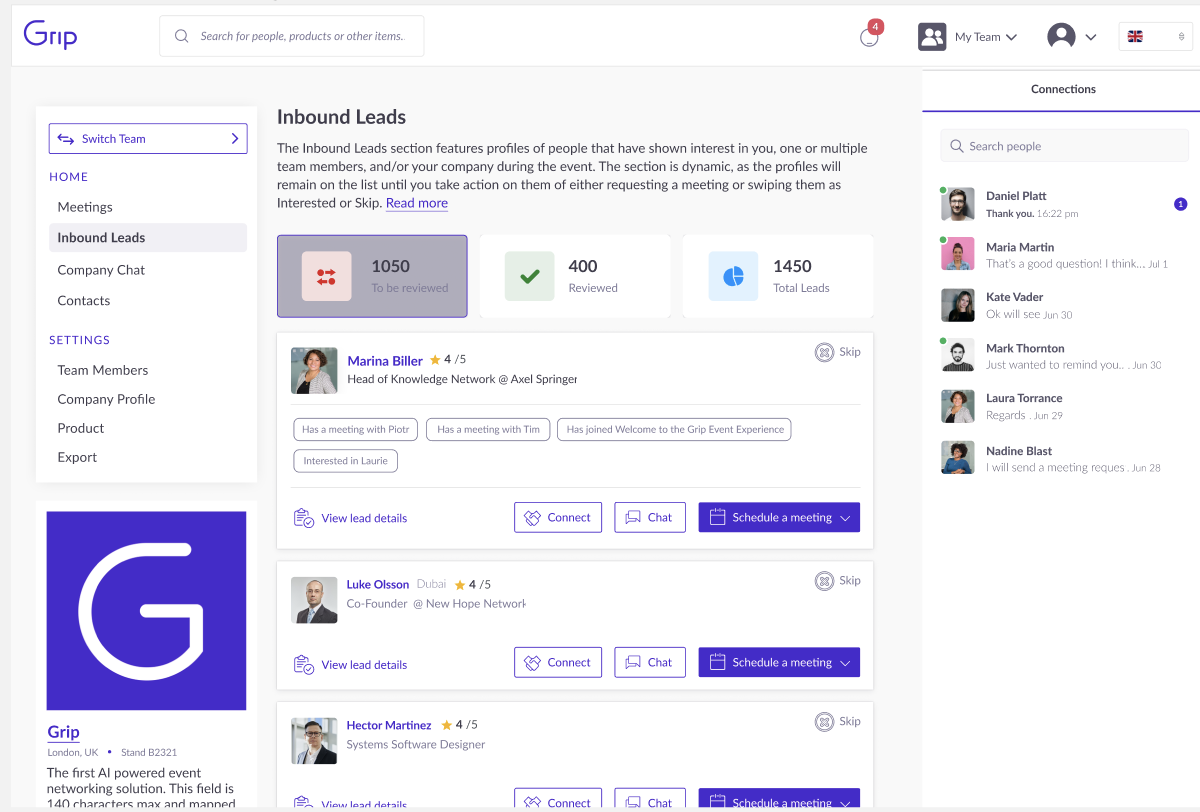 ---
And here's how we expect it to look on the mobile app