STAGE:

Now

PROJECTED DONE:
Connections
Data and Analytics
Decline meeting requests with a message
STAGE: Now
PROJECTED DONE:
Your participants are too polite.
When it comes to your events, participants are reluctant to decline incoming meeting requests without offering an explanation of why.
This can lead to the following issues:
Attendees whose sent meeting requests are 'pending' may send additional meeting requests 'spamming' the attendee they're trying to meet with

Attendees whose sent meeting requests remain 'pending' then have to manually delete the request to send more invitations if they've reached their meeting request limit

Event organizers offering a white-glove service have to chase up users who have multiple pending meeting requests. It's very time-consuming for the people who have very little time in the first place!
The solution, allowing everyone to save face
We want to allow users to send a personalized message when declining a meeting. This small improvement should make a big difference to participants and organizers alike! The messages will also be visible in the meeting analytics, so event organizers will have visibility over why attendees are declining meetings.
Mock ups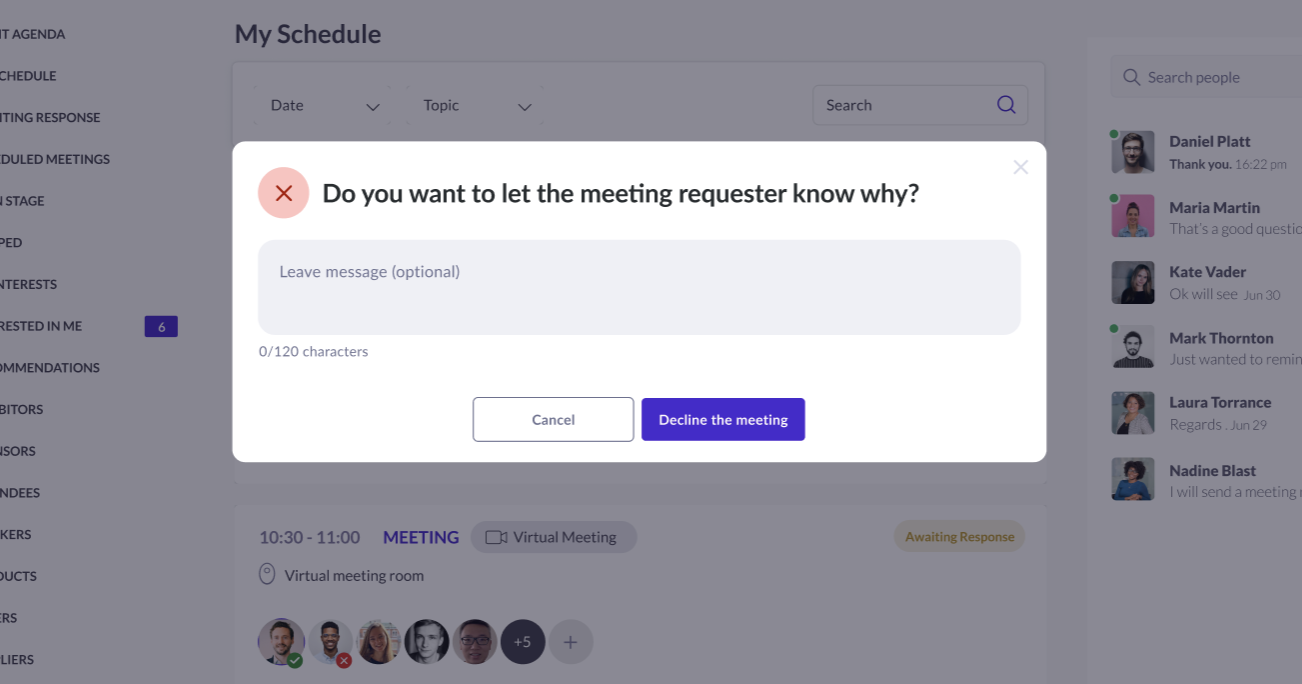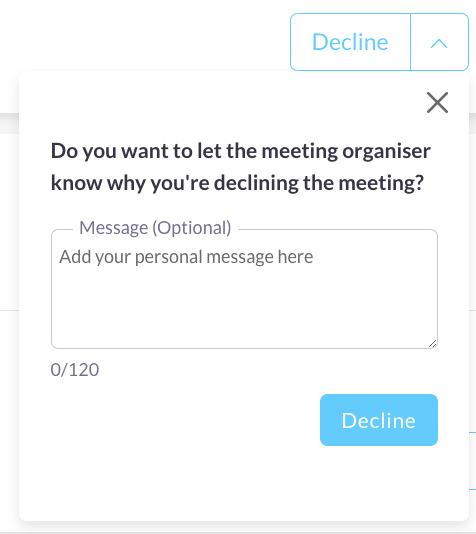 ---
February 21, 2023

Transitioned from Next to Now.