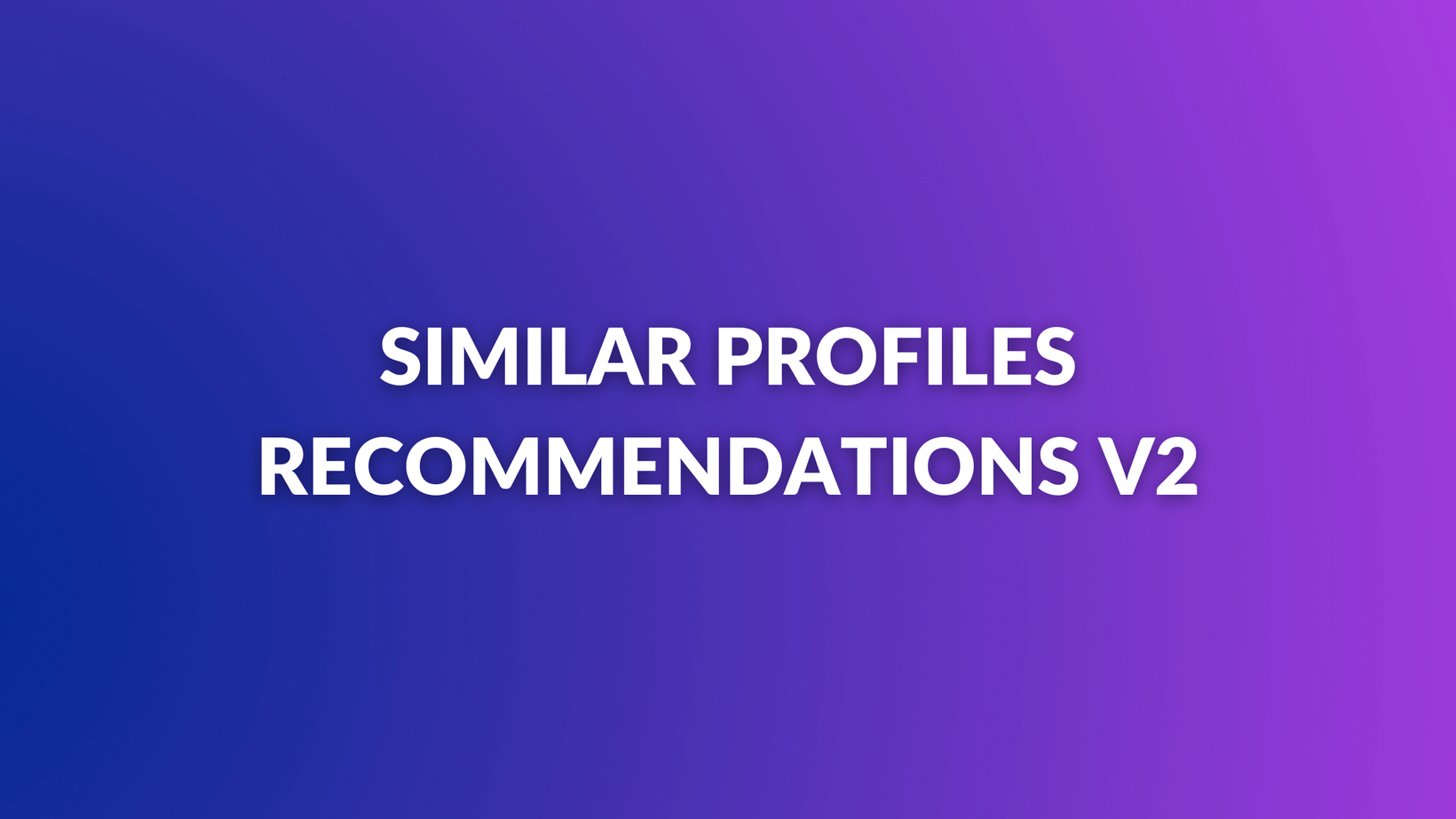 STAGE:

Released

PROJECTED DONE:
Connections
MustMeet / Hosted Buyer
Similar profile recommendations v2
STAGE: Released
PROJECTED DONE:
https://updates.grip.events/announcements/expanded-similar-profile-recommendations-1
Following the release of similar profile recommendations in July, this will now be enabled for item and company data types.
We want to give attendees the opportunity to make as many connections as possible. Should an event organiser not wish to use this feature, they can simply toggle it off on the data type pages.

Similar profile recommendations will also be enabled for Hosted Buyer (MustMeet) events. A Hosted Buyer participant type will be able to view similar profiles, although there will be no action buttons available, since the profiles displayed may not be part of the Hosted Buyer matching program.