STAGE:

Now

PROJECTED DONE:
Connections
Data and Analytics
Updated meeting settings page
STAGE: Now
PROJECTED DONE:
Get ready for a streamlined and improved Meeting Settings page! We're dividing it into two sections: Default Location Settings and the Meetings Settings Page.

Default Location Settings will be a new tab on the Meeting Locations page, where you can find all the default settings for creating locations.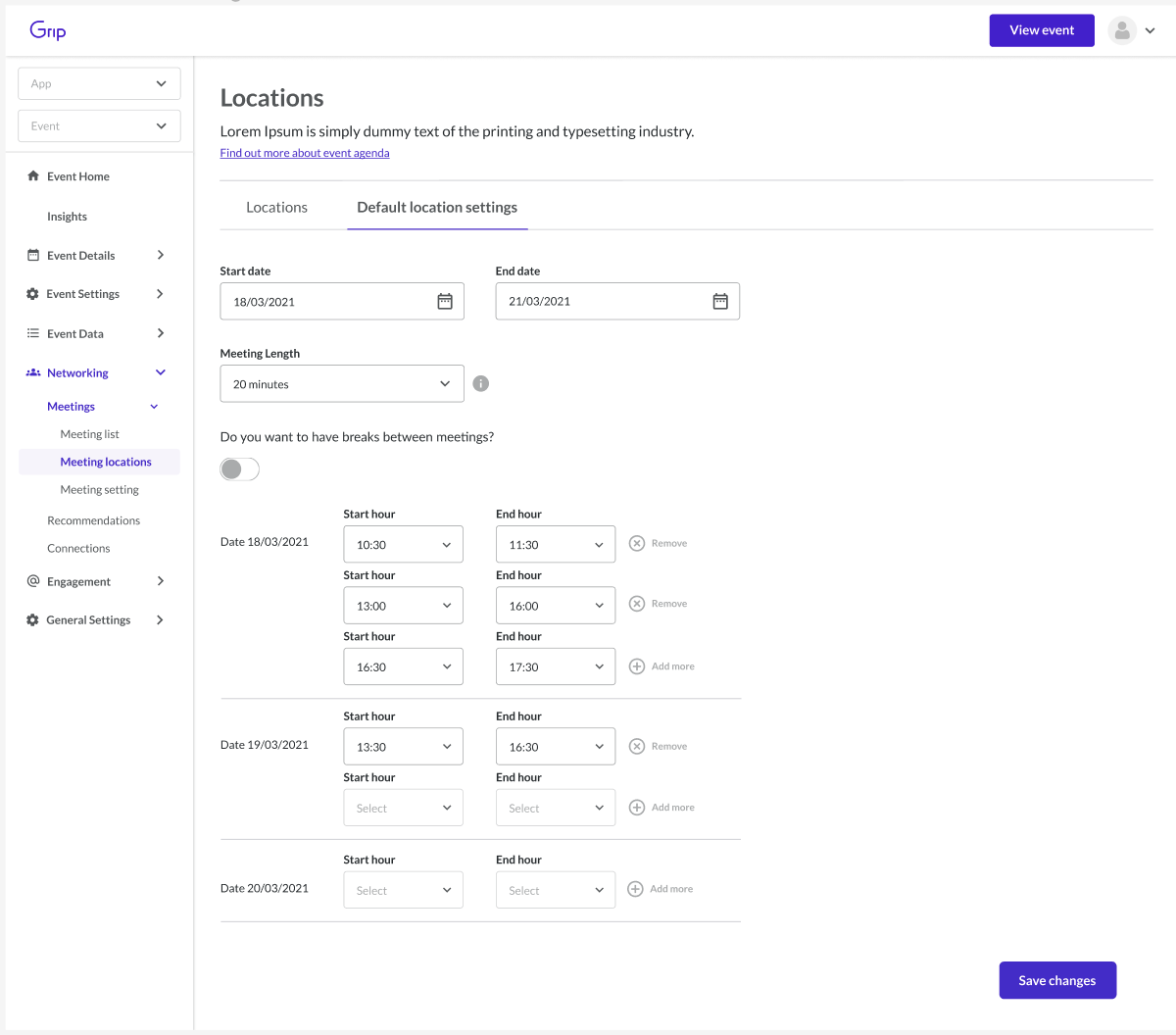 The Meetings Settings Page will be located in the Meetings section of the navigation bar, and will include all the settings related to meetings in your event, along with meeting feedback.