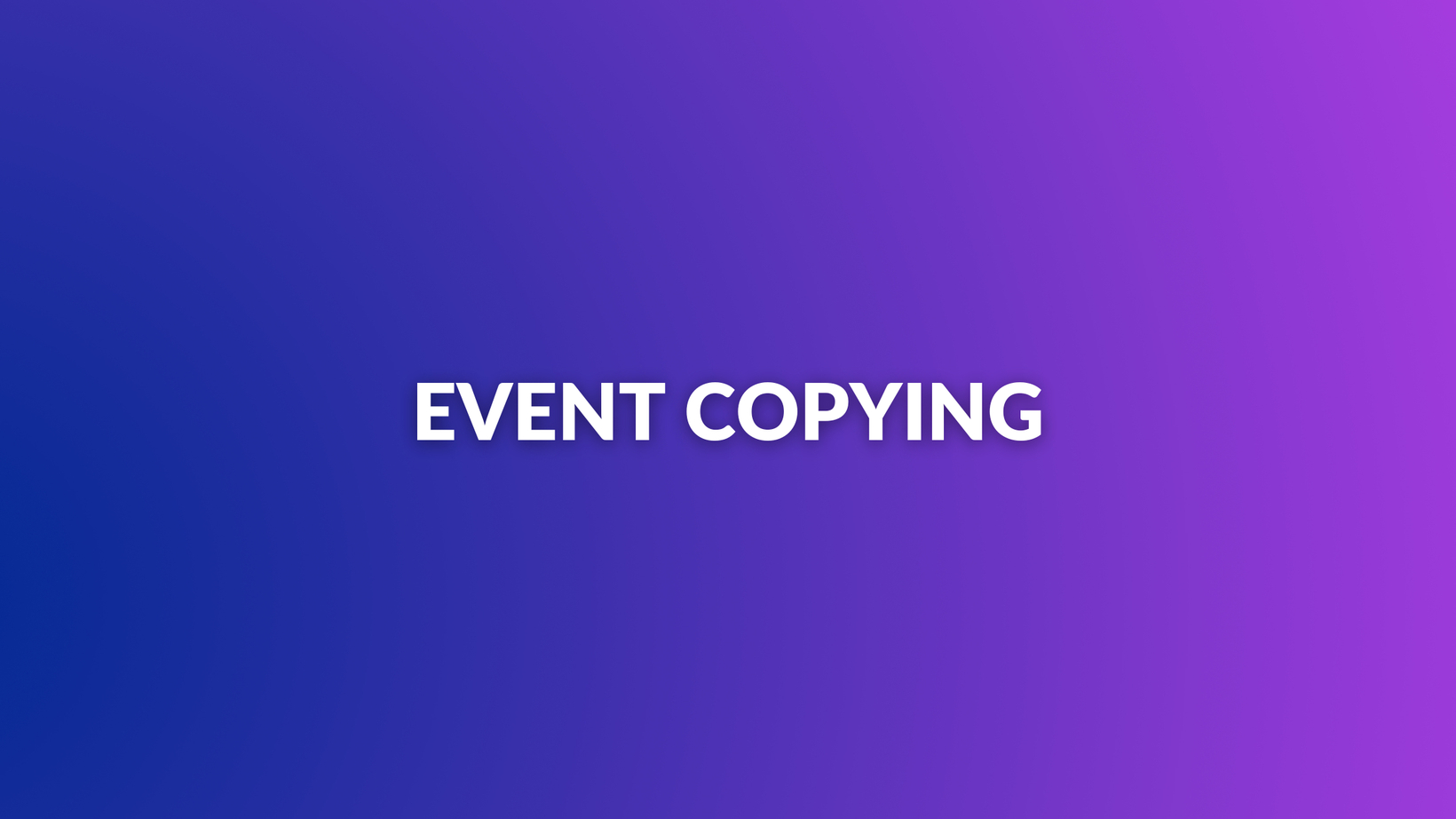 STAGE:

Released

PROJECTED DONE:
STAGE: Released
PROJECTED DONE:
https://updates.grip.events/announcements/event-copying

We are adding the ability to copy the configuration of a previous event.
This will allow people who have created amazing events to simply copy those events in order to use the same setup. All they will need to do is add new sessions and profiles to have a fully functional event that does everything their previous event does.
This is going to save organisers and the Grip operations team loads of time when creating similar events within a brand.
It will be especially useful for clients with regular/multiple events of a similar structure and type.