Seize the insights and collect feedback more easily within Grip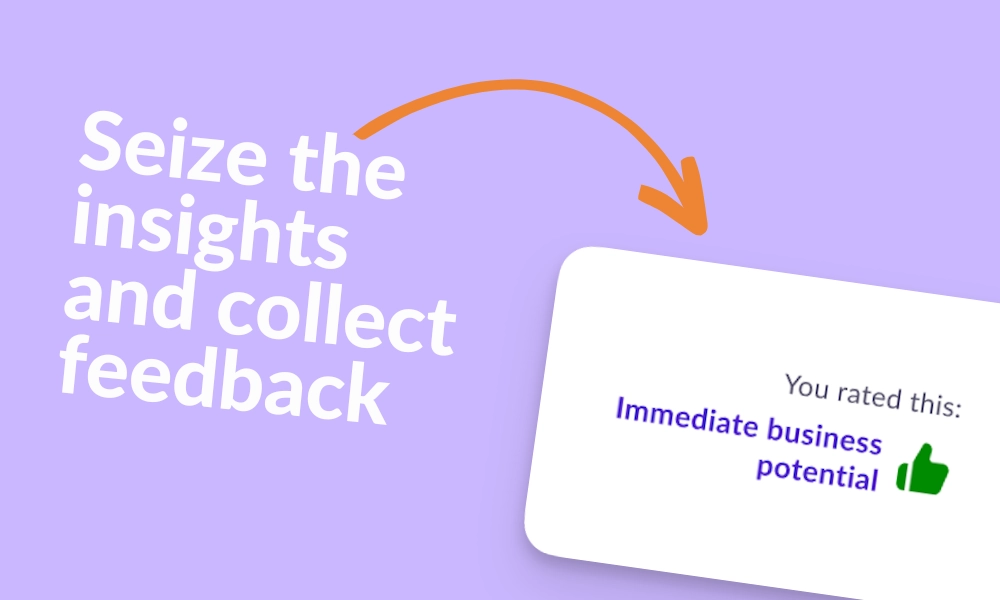 Collect feedback more easily within Grip
We understand the significance of feedback for event organizers, particularly when hosting content or meeting-focused events.
We are thrilled to announce the latest enhancement to the Grip platform, designed to make feedback more accessible and user-friendly than ever before. With this new feature, we are extending the feedback system to the My Schedule, Event Agenda, and Teams pages, allowing participants to easily provide their valuable input.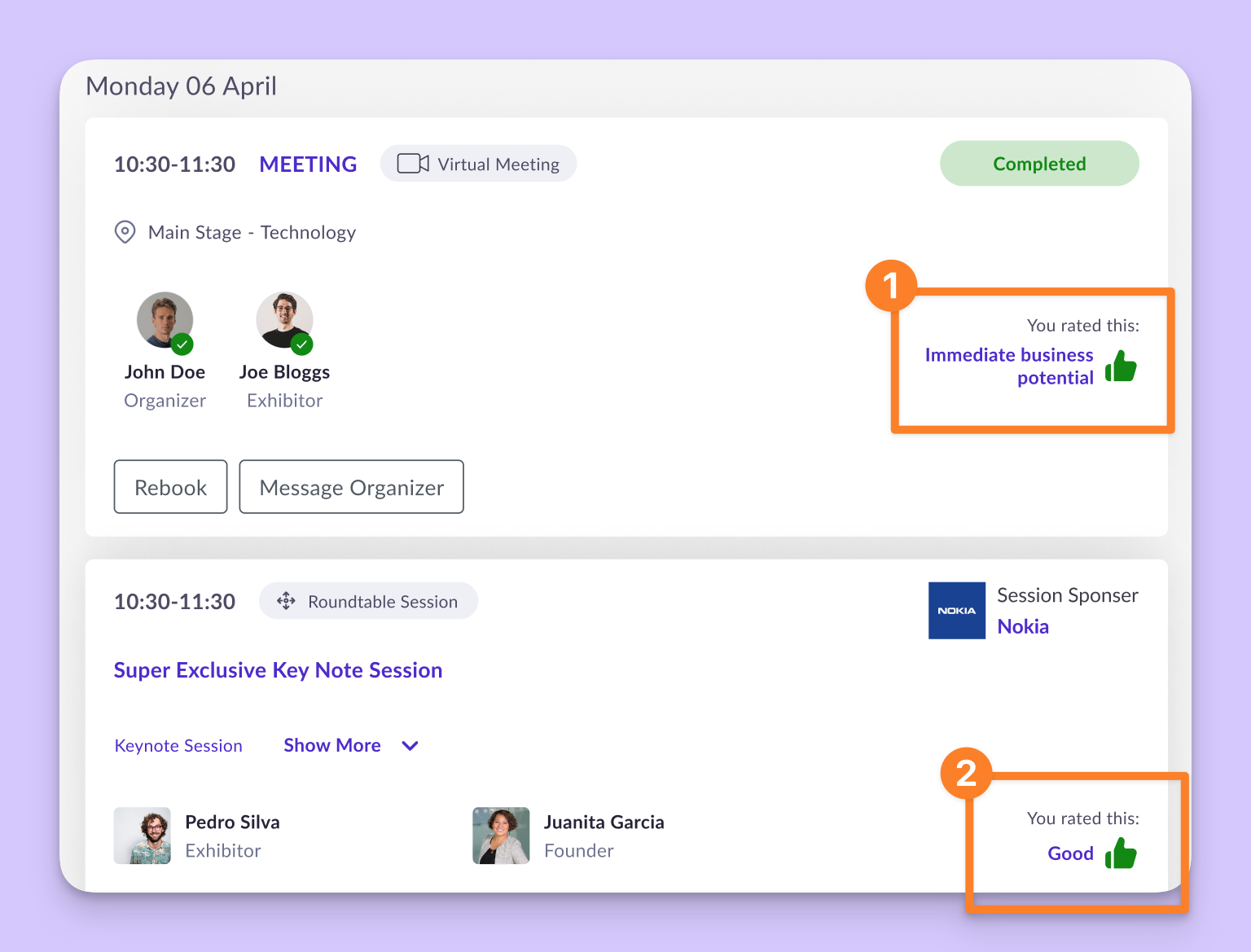 What's in it for you and your participants?
Valuable insights: With the ability to gauge attendee preferences and identify the most well-received sessions, event organizers can make informed decisions, invite the right participants, and create exceptional experiences.

Increased visibility: The feedback system is now prominently displayed across multiple pages, ensuring users can easily find and access it without any hassle.

Participant control: Attendees can now view and modify the feedback they have already submitted. This empowers them to refine their input and ensures their opinions are accurately represented.

Team feedback collaboration: Team members can now provide feedback on behalf of each other. This streamlined process enables seamless collaboration and encourages collective input, fostering a stronger team dynamic.
What you need to know to get started
Enhanced feedback will be included as standard and available on the web platform from Wednesday 31st May.
Don't hesitate to get in touch
Have questions or concerns about any of our new features? As always, we're here to help; contact your PM, CSM or simply drop us an email at support@grip.events.