Simplifying event content discovery with video tags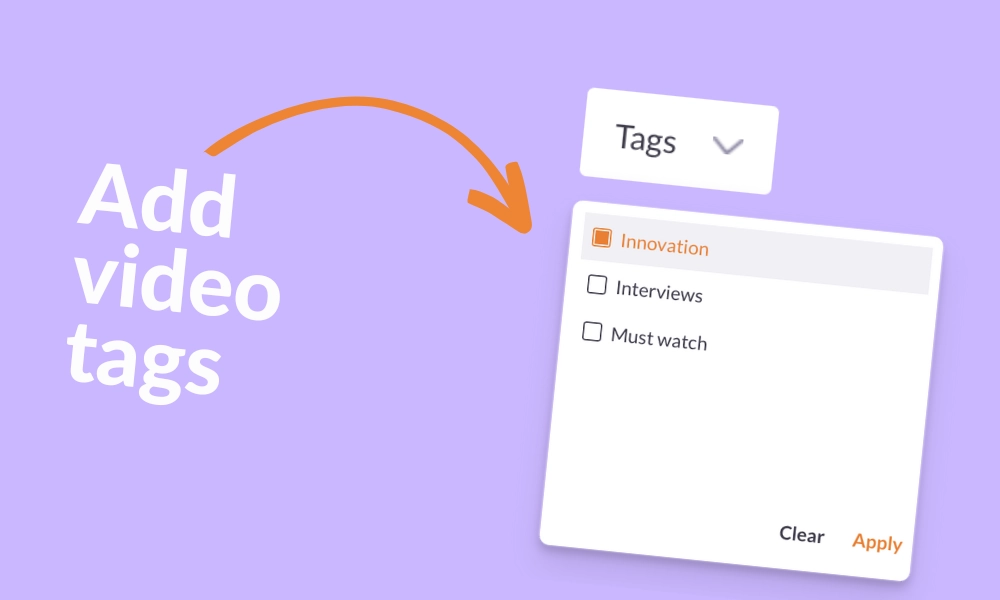 Video tags to make it easier to find content
We understand that time is of the essence when it comes to events. Attendees have busy schedules and limited time to spare, which is why we want to make it faster and more convenient for your participants to find the content they're looking for. That's why we're introducing tags for videos.
Organize your video library with customizable tag collections
You can now create a collection of tags for your video library and attach them to your videos.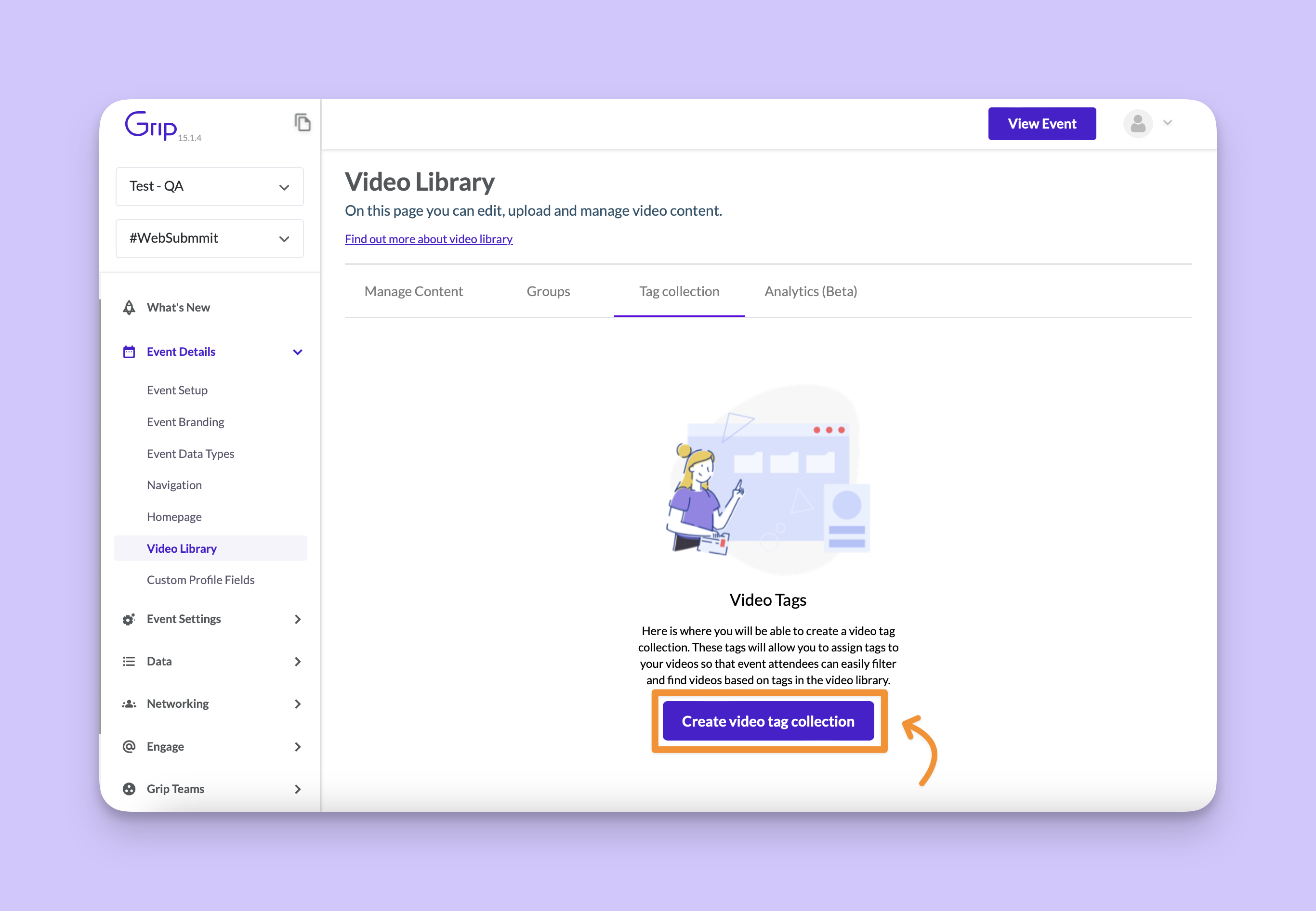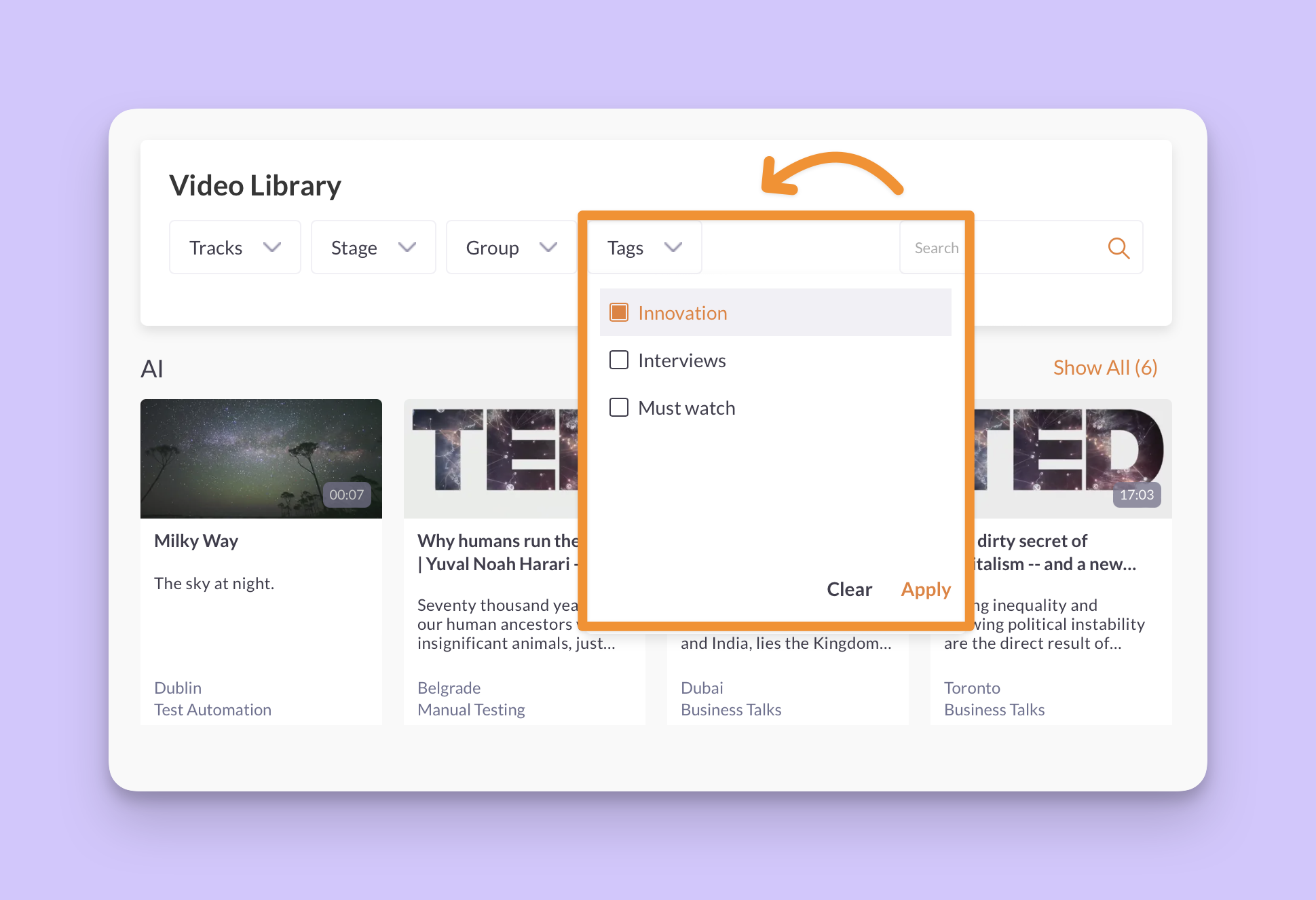 What's in it for you and your attendees?
For you:

Better categorization: Event organisers can use tags to streamline video library management

Increased engagement: If participants can find what they want with less friction, they'll be more likely to stay in your event for longer

For event attendees:

Improved filtering: event participants can easily filter and find videos with those tags in the video library.

Saving time: with this update, attendees can maximise the value of their time in the event and leave feeling enriched
What you need to know to get started
Video tags will be available in the admin dashboard from Tuesday 28th February. Video tags is multi-language and only available on web. You must be designated an app admin to use the feature.

To read more on how to use this new feature, check out our support article, here.
Don't hesitate to get in touch
Have questions or concerns about any of our new features? As always, we're here to help; contact your PM, CSM or simply drop us an email at support@grip.events.