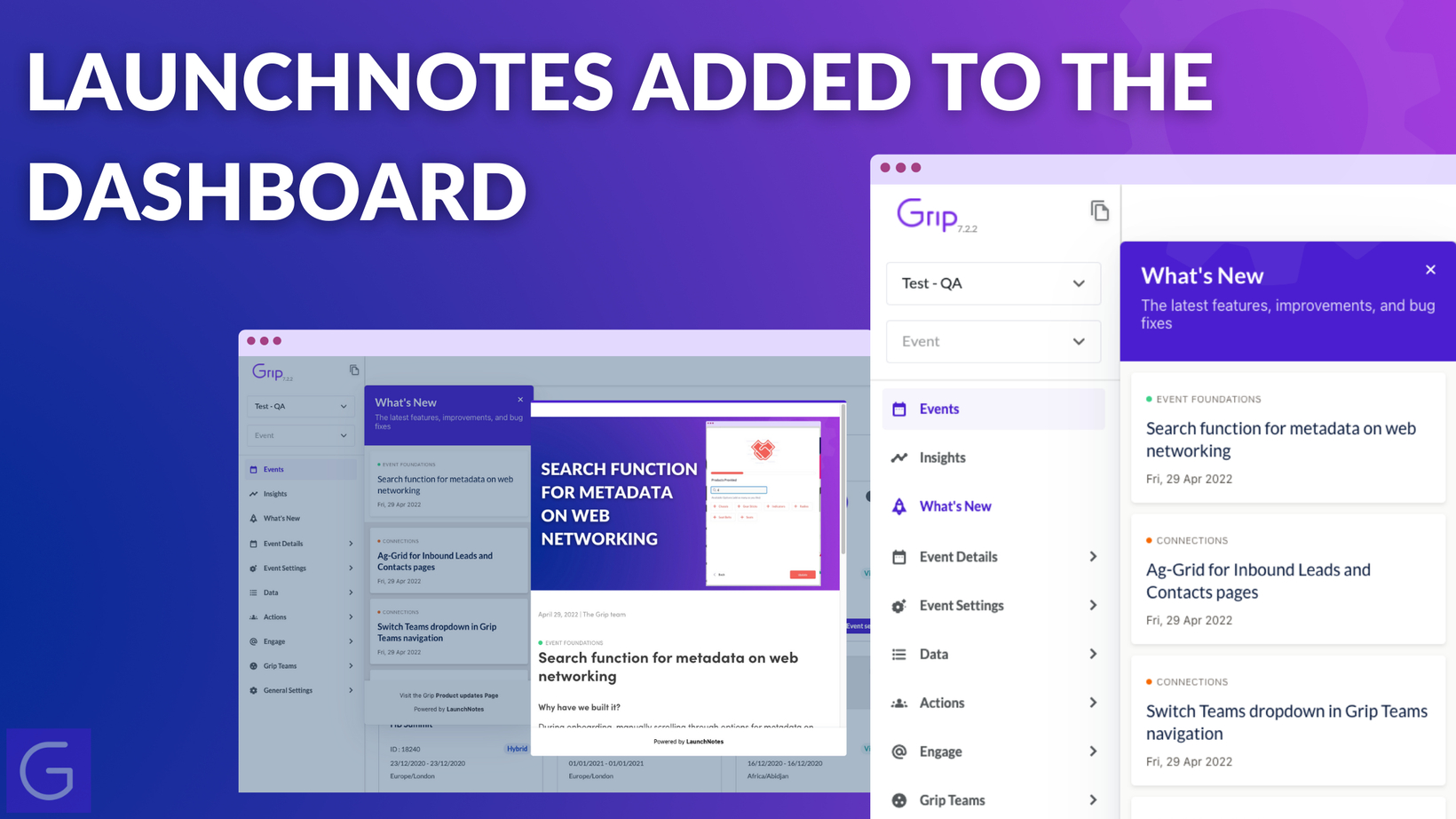 DATE:

AUTHOR:

The Grip team
'What's new' added to the dashboard
DATE:
AUTHOR: The Grip team
Why have we built it?
To continue to enhance our platform (as you can see here!) we make regular feature and product updates. Having product updates delivered through LaunchNotes, directly on the organiser dashboard, will make it easier for you to keep up to date with the changes that have been made and how these changes can help you.
What are the changes?
We have added a 'what's new' sidebar link to the dashboard, which will allow you to see all updates and when something new has been added or changed.
Available from: 5th May 2022
Available to: All users, Automatically enabled