Easier access to insights with an improved Event Agenda page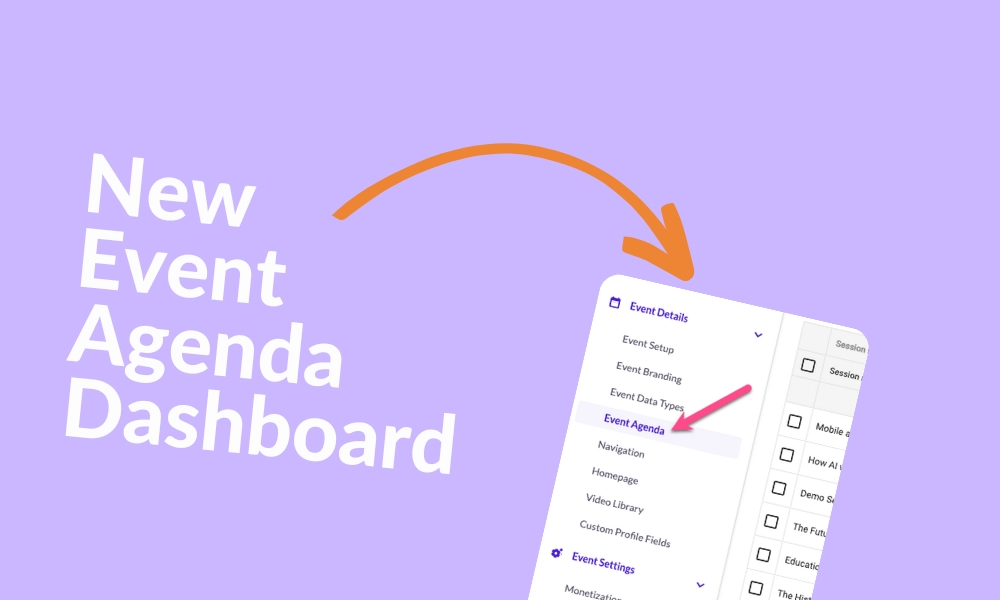 At Grip, we understand the challenges when it comes to managing and extracting data from various places. So we're pleased to announce our improvements to the Event Agenda page dashboard, designed to simplify your data export process and provide a centralized hub for all your session-related information.
Easier access to the insights you need
From speaking to our event organizers, wanting a more streamlined and efficient data export experience, we have identified a common pain point: the confusion caused by scattered data exports across different pages. Currently, event organizers have to navigate between the event agenda and analytics library to access specific data sets.
Our new dashboard design consolidates all your data export needs in one place. With this feature, you'll be able to export your event agenda, registered attendees, and stream views seamlessly, eliminating the need to switch between multiple pages.
The first thing you'll notice is that we've renamed it, from Event Program to Event Agenda. And you can find it here:
Export your event agenda data from a single place
The Event Agenda Dashboard will serve as your command center, providing you with quick and easy access to the critical information you need. Whether you require a comprehensive overview of the event agenda, a detailed list of registered attendees, or insights into stream views, this centralized hub has got you covered.
Coming next:
With the ability to export the event agenda, attendees, and streams directly from the Event Agenda dashboard, you'll enjoy a more streamlined workflow and a more organized event management process. Seamlessly access the data you need, when you need it, without wasting precious time and effort.
What you need to know to get started
The new event agenda pages will be available in the admin dashboard from Wednesday 31st May.
For more information on the Event Agenda, take a look at our support article, here.
Don't hesitate to get in touch
Have questions or concerns about any of our new features? As always, we're here to help; contact your PM, CSM or simply drop us an email at support@grip.events.