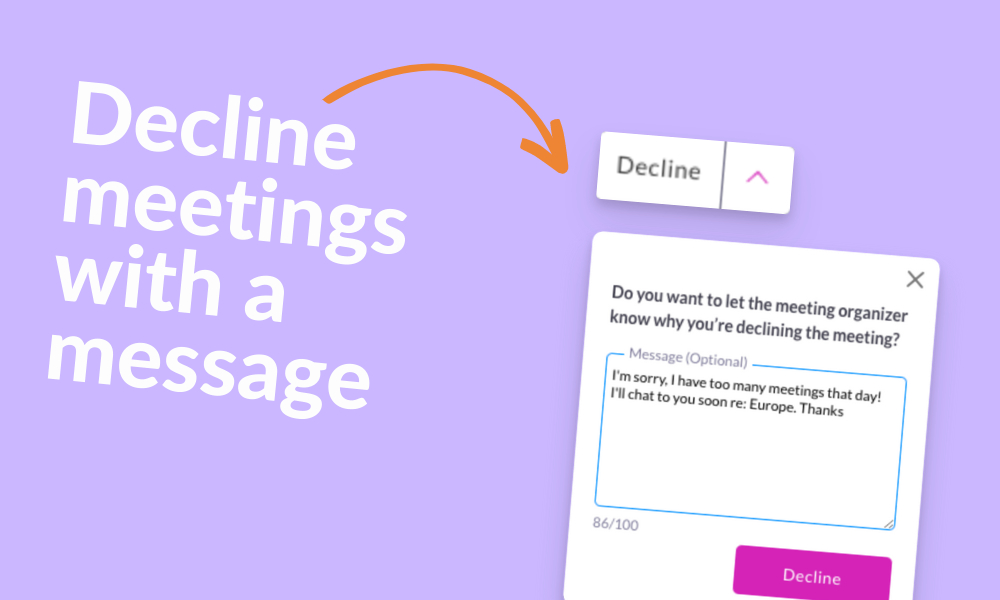 DATE:

AUTHOR:

The Grip team

RELATED ROADMAP ITEMS:
Helping participants take control of their networking
DATE:
AUTHOR: The Grip team
More than just politeness...
Sometimes event participants are hesitant to decline less relevant meeting requests without providing an explanation, as they do not want to appear rude or inconsiderate. This can result in a backlog of pending meetings, which ultimately has an impact on efficiency for events.
Maximizing efficiency and quality
At Grip, we want to help you maximize the number of quality meetings, that's why we're introducing our new feature that allows attendees to decline a meeting with a message.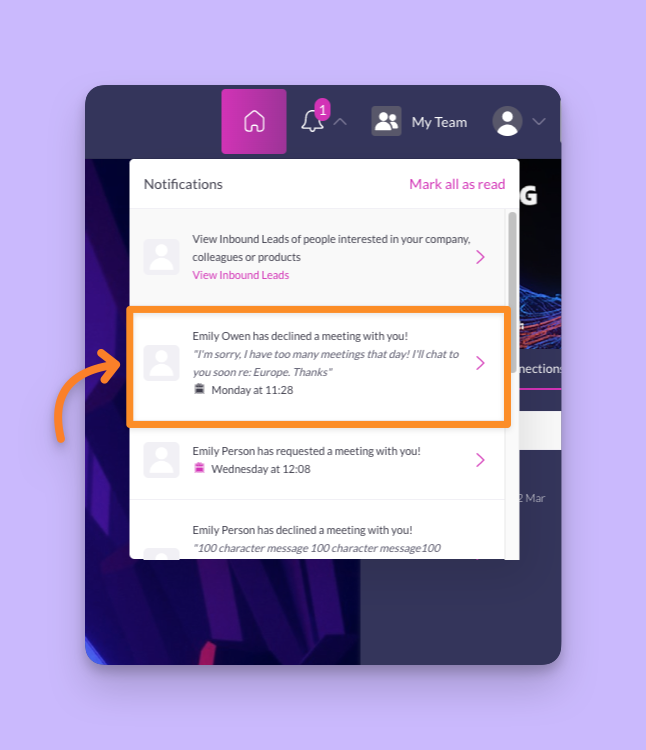 What's in it for you and your participants?
Increased Efficiency: with the ability to decline meetings with a message, attendees can quickly move on to the meetings that are a better fit for their schedule and interests. This not only helps streamline the event planning process but also ensures that attendees and organizers are maximizing their time.

More data points: Decline messages can also be exported as part of a participant's personal meetings export. This data can be used to uncover patterns of declined meetings and optimize for future events.
What you need to know to get started
Declining meetings with a message will be available for participants on both web and mobile from Thursday 30th March.

To read more on how to use this new feature, check out our support article, here.
Don't hesitate to get in touch
Have questions or concerns about any of our new features? As always, we're here to help; contact your PM, CSM or simply drop us an email at support@grip.events.