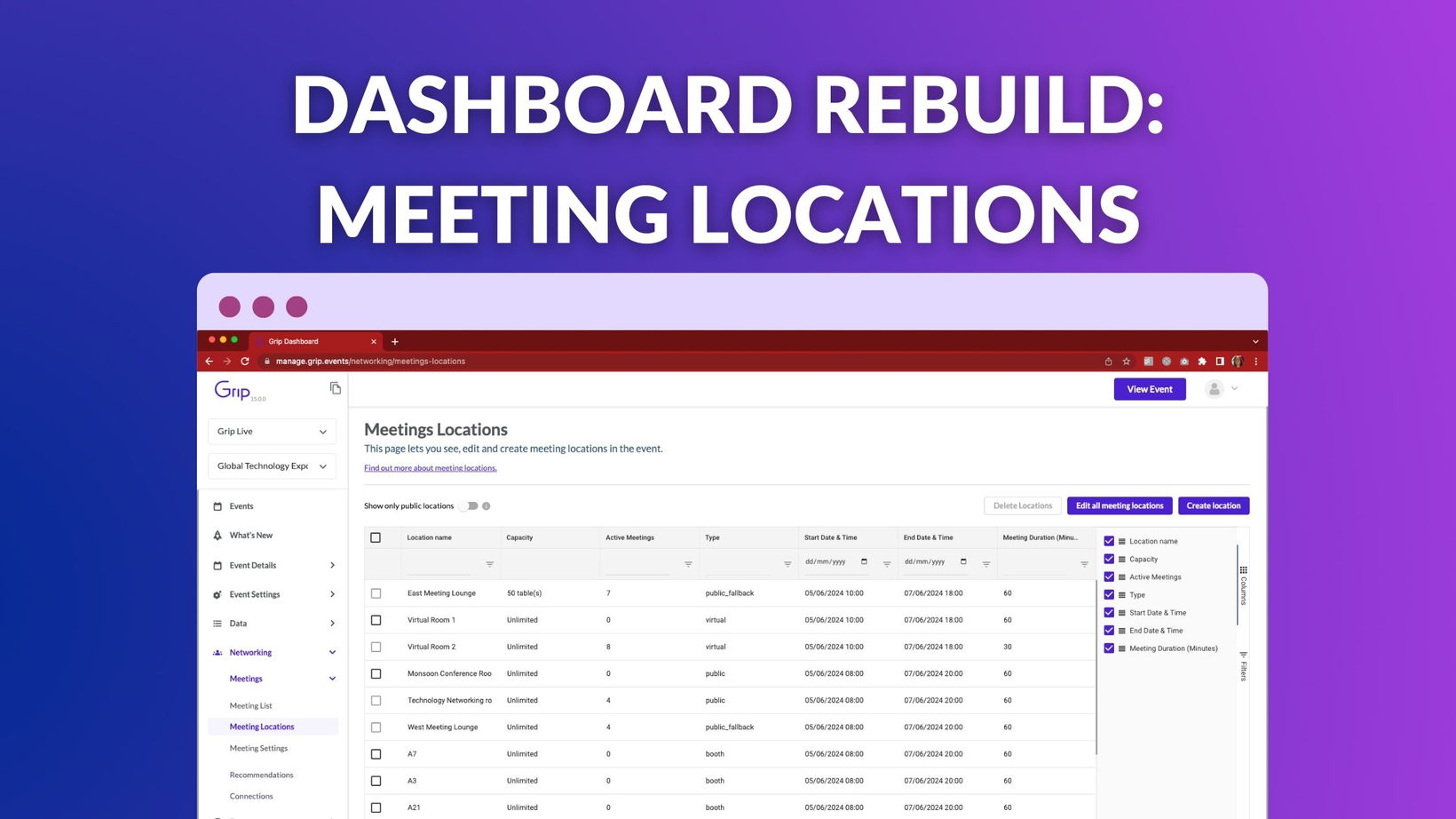 DATE:

AUTHOR:

The Grip team

RELATED ROADMAP ITEMS:
Easier management of meeting locations
DATE:
AUTHOR: The Grip team
New and improved meeting locations page
We are excited to announce the migration of the meeting locations page into the new style of dashboard, creating a more beautiful and intuitive user experience. As part of our ongoing efforts to improve our product, we have been working hard to make the meeting locations page match the style of the tables seen on the recommendations and meeting list pages.
The new page has a clearer user interface, making it easy for users to find the information they need. We have been very careful to keep all existing functionality, but improve on design and usability.
New features for searching and filtering
We've added the facility to filter by:
location's start and end time

number of active meetings at the location

location type

meeting duration
Admins can also now select the checkbox next to each location to take action on it, making the process of making changes to meeting locations more efficient and user-friendly.
What you need to know to get started
The new meeting locations page will be available in the admin dashboard from Monday 23rd January. You must be designated an app admin to use the meeting locations page.

To read more on how to use this new feature, check out our support article, here.
Don't hesitate to get in touch
Have questions or concerns about any of our new features? As always, we're here to help; contact your PM, CSM or simply drop us an email at support@grip.events.