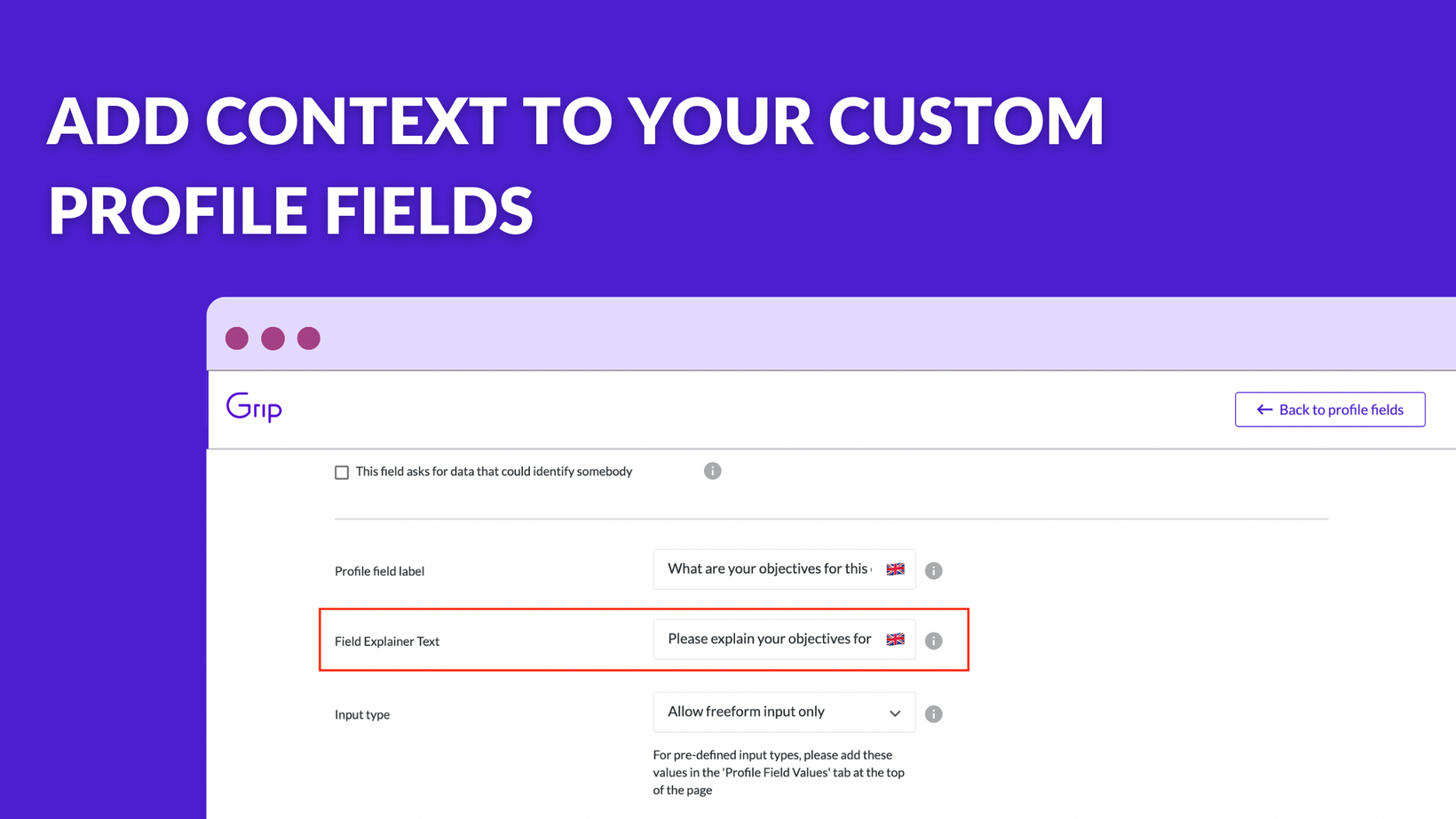 DATE:

AUTHOR:

The Grip team

RELATED ROADMAP ITEMS:
Connections
Admin dashboard
Explainer text for your custom profile fields
DATE:
AUTHOR: The Grip team
Absolute clarity on what you're asking for
We give you the ability to add explainer text to your Custom Profile Fields, allowing you to provide additional information to help clarify the information being requested, making your data more reliable. For freeform fields, this explainer text will be displayed within the text field itself. For pre-defined fields, the explainer text will appear at the top of the page.
What you need to know to get started
Explainer text for custom profile fields will be available in the admin dashboard from 19th December, 2022.

To read more on how to use this new feature, check out our support article, here.
Don't hesitate to get in touch
Have questions or concerns about any of our new features? As always, we're here to help; contact your PM, CSM or simply drop us an email at support@grip.events.