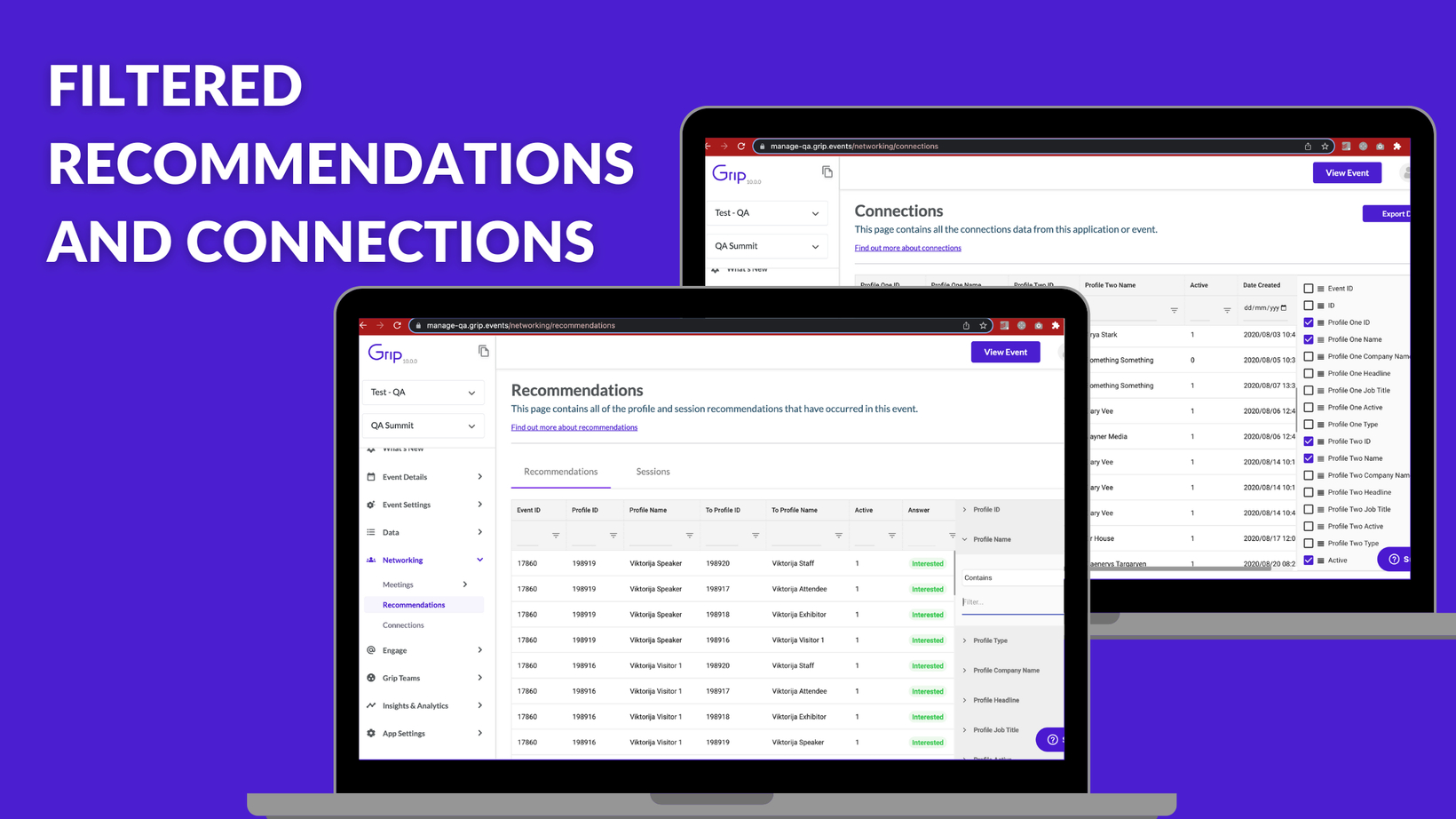 DATE:

AUTHOR:

The Grip team
Connections
Admin dashboard
Filtering for recommendations and connections data
DATE:
AUTHOR: The Grip team
Work more effectively with your event data
This month we're giving you more ways to analyse and sort your event data, adding filters for your recommendation and connections.

This brings you more control over the results you see, and makes it quicker to find the proof points you need.
And we've added the ability for you to export the connections made, too.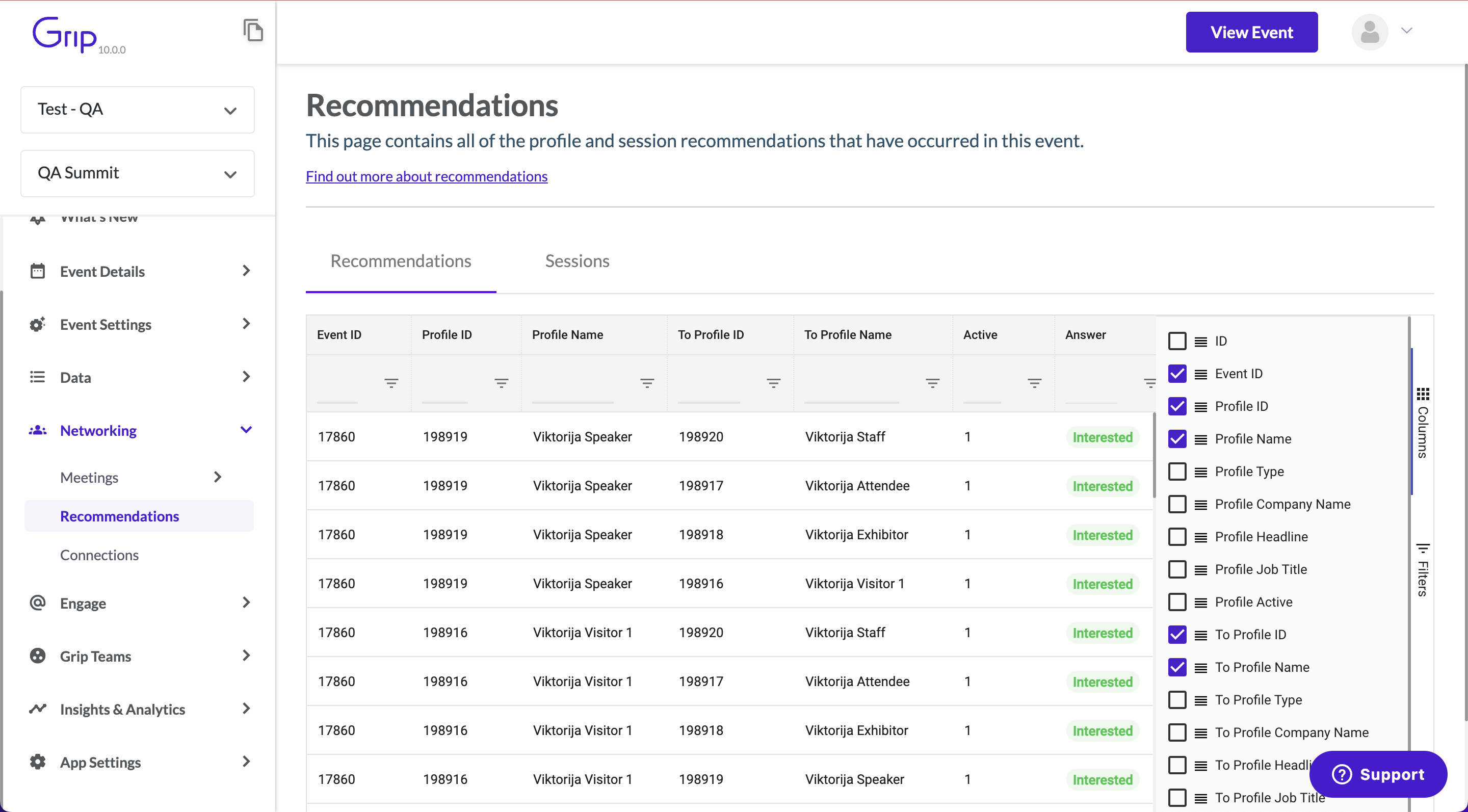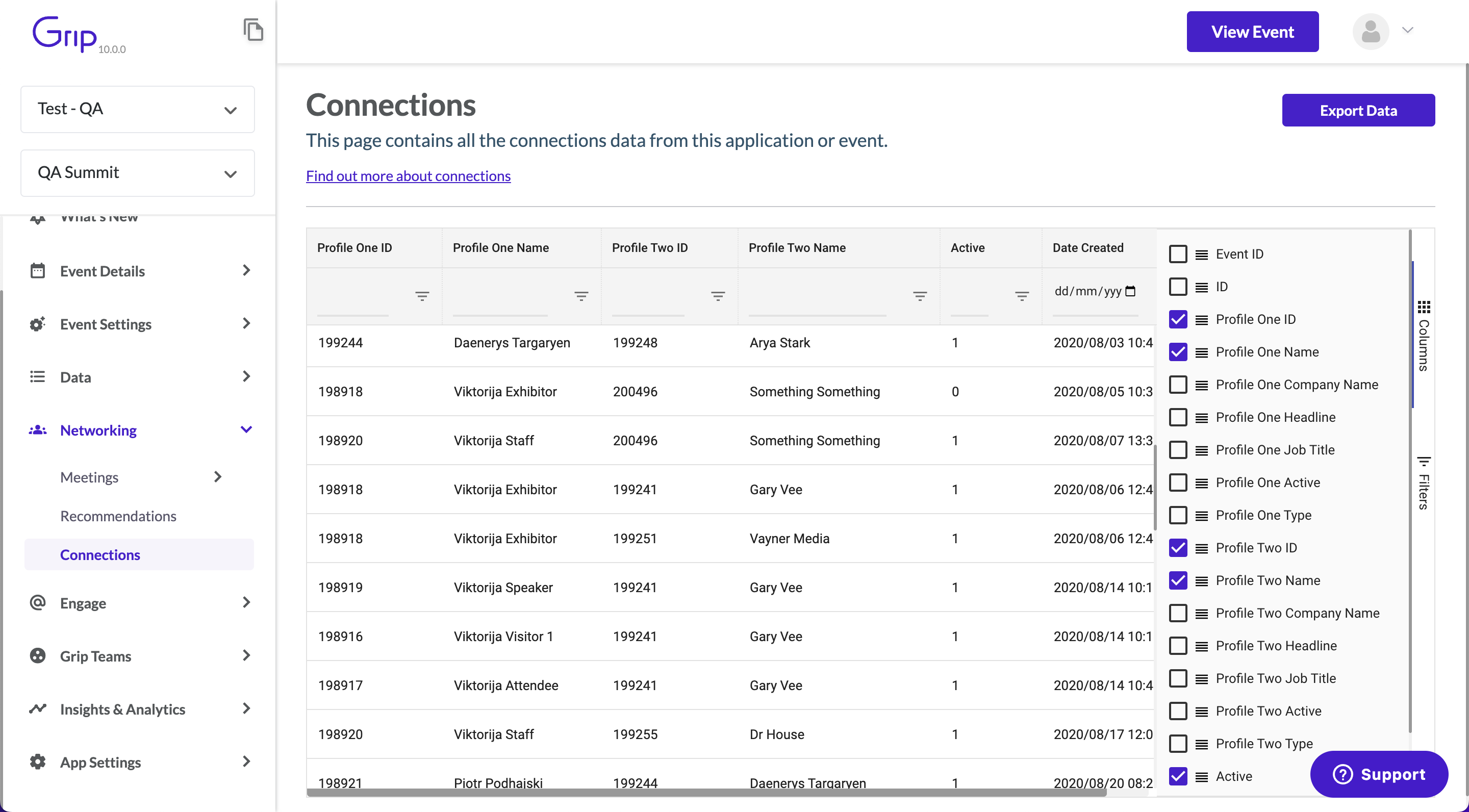 What you need to know to get started
The new filters are available in the networking section of the admin dashboard, for all admin users on web for all event types from Thursday 11th August.

For more details on how to use the filters, there's a handy support article to start you off, here.
Don't hesitate to get in touch
Have questions or concerns about any of our new features? As always, we're here to help; contact your PM, CSM or simply drop us an email at support@grip.events.