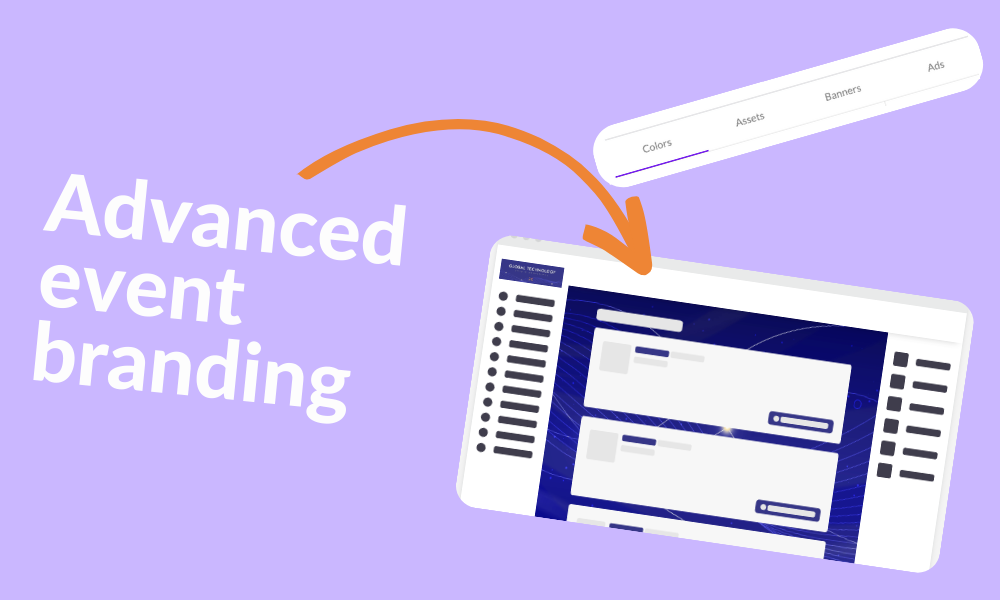 Branding. It's more than just a logo or a color scheme, right? It's your identity, your signature, the essence of what makes your event truly yours. And sometimes, the one-size-fits-all solutions can cramp your unique flair. That's why we've launched Grip's Advanced Branding.
Breathe life into your event's look and feel
Imagine a platform that can adapt to your event's visual language... Your colors. Your look. Your brand. With the advanced branding options, we're offering just that. Now, you can customise your background, icon, and text colors across both web and mobile apps, aligning every pixel to your brand's identity.
Unleash Your Creativity
From the primary event color to the content container's hue, the power of personalization is at your fingertips. Choose your header and sidebar color, decide on the text and icon color, and even tweak the look of your content containers. All this on top of Grip's array of home-page blocks and custom fonts. The options are plenty, the choices are yours, and the result is a consistent, engaging, and creates a brand-enhancing event experience.
Your brand, amplified
The advanced branding options are all about helping you extend your brand's reach and recognition. It's more than a feature; it's a step towards empowering you to create immersive, unforgettable, and brand-consistent event experiences. Because your brand deserves more than a platform; it deserves a stage to shine.
What you need to know to get started
The new branding options will be available in the admin dashboard from Monday 4th September 2023. Mobile app release will be the 11th September.
Included as standard: primary event colours, header and sidebar colours
Included in professional (as a paid add-on) and enterprise packages: background colours, content container colours

To read more on how to use this new feature, check out our support article, here.
Don't hesitate to get in touch
Have questions or concerns about any of our new features? As always, we're here to help; contact your Account Manager or simply drop us an email at support@grip.events.