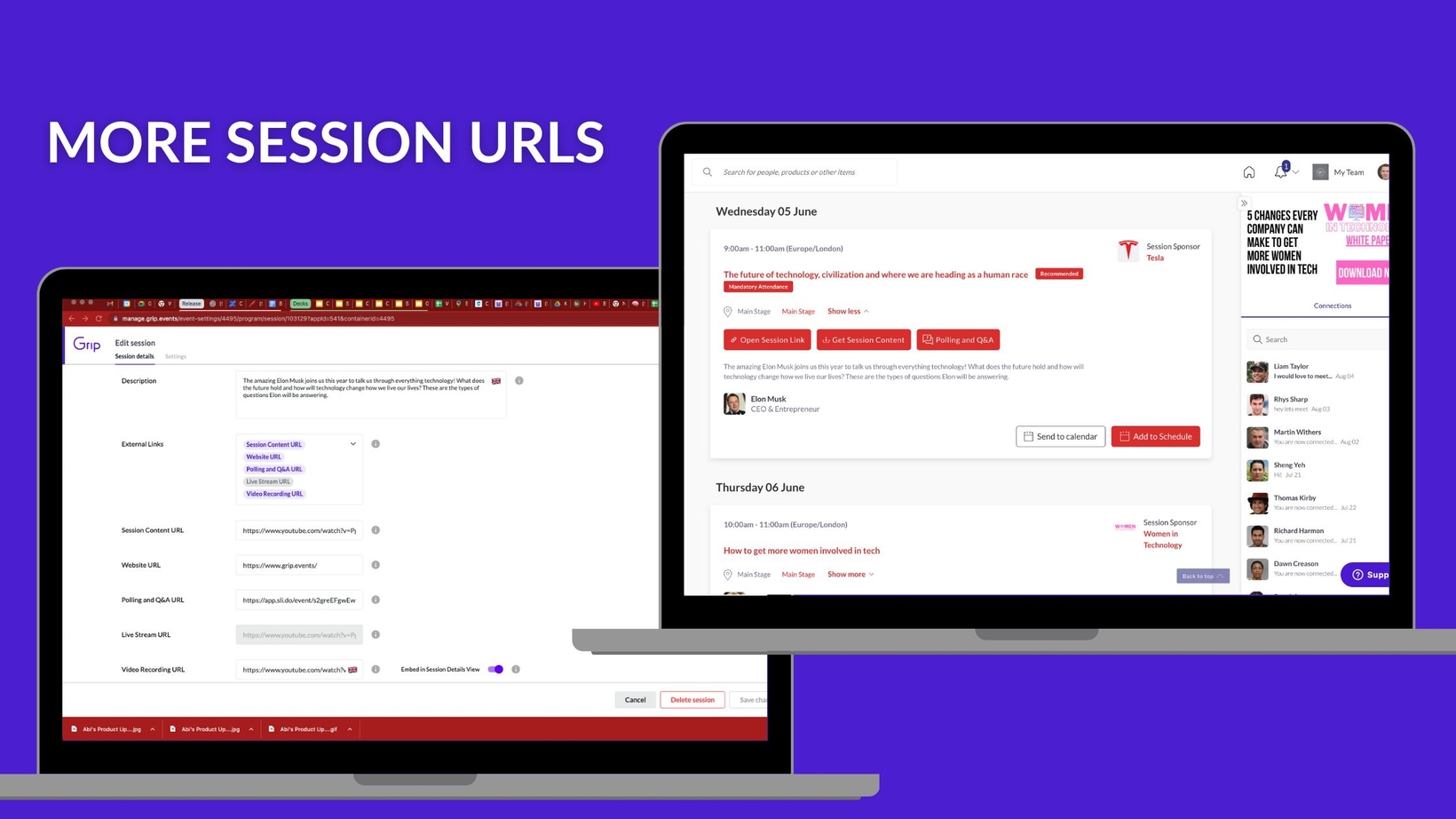 DATE:

AUTHOR:

The Grip team
Content
Mobile App
Admin dashboard
Make your content super-accessible with more session URLs
DATE:
AUTHOR: The Grip team
Add more external links to your sessions
For many of our organizers with international events, ensuring their delegates can access session recordings and livestreams in their native tongue is mega important, so we've added the ability to add URLs in multiple languages.
For example, you will now be able to include two external links to the same session; one in English and the other in German, visibility dependent on the language in which the participant is accessing the platform. This will be great for sessions that are being translated either live at source, or in post-production.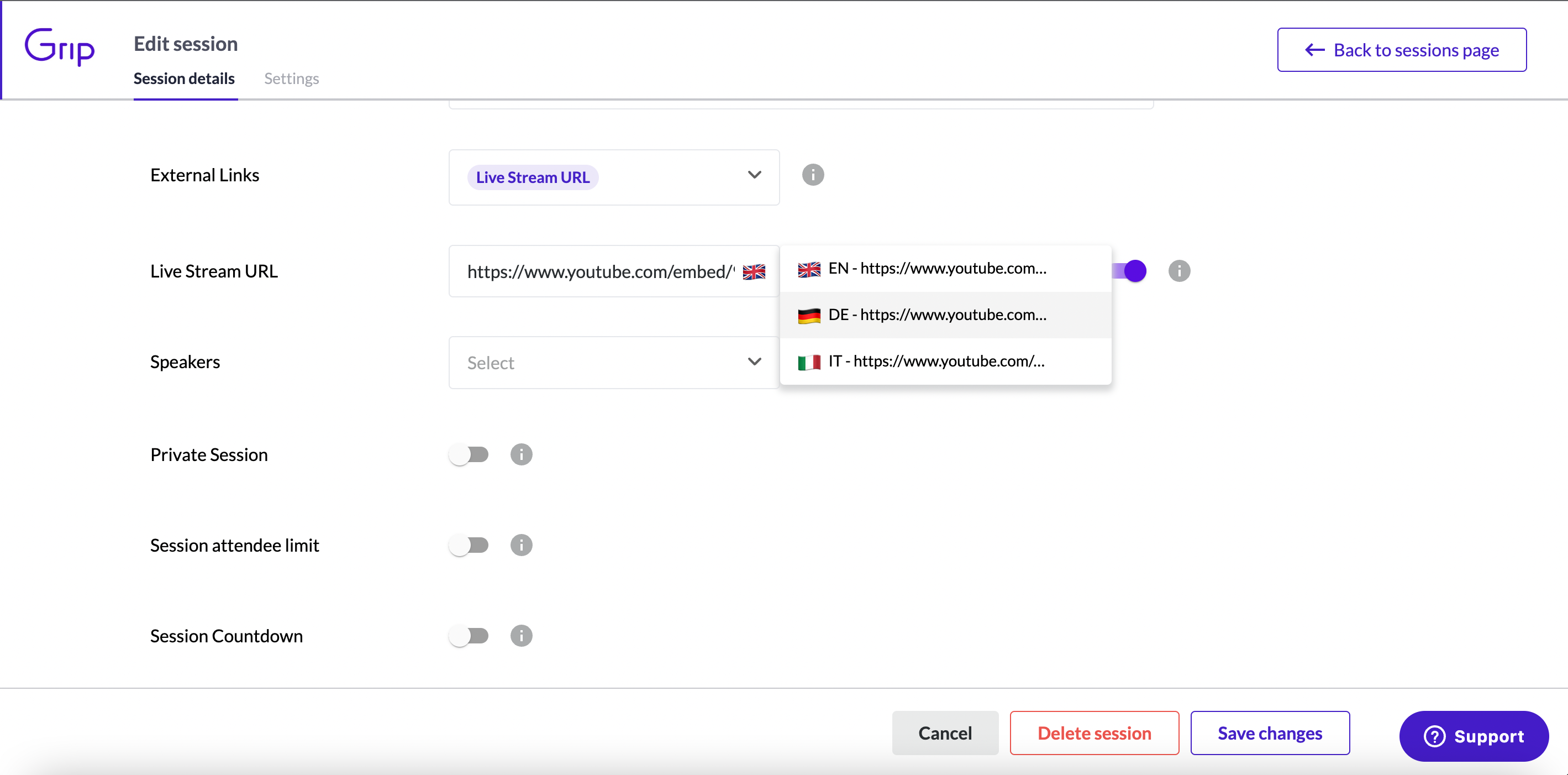 More session engagement with polls and Q&A
Whilst the Grip platform offers its own polling and Q&A functionality, some organizers already use external polling or Q&A software, such as Slido or Conferences.io to increase audience engagement at their events.
We've added the ability to include a URL link to these programs directly in the session descriptions, for making it easier for your participants to become join the conversation.
What you need to know to get started
The new URL capabilities will be released on the 11th August for all event types on web, with mobile coming on the 15th August.

For more info on setting this up check out our handy guide, here.
Don't hesitate to get in touch
Have questions or concerns about any of our new features? As always, we're here to help; contact your PM, CSM or simply drop us an email at support@grip.events.