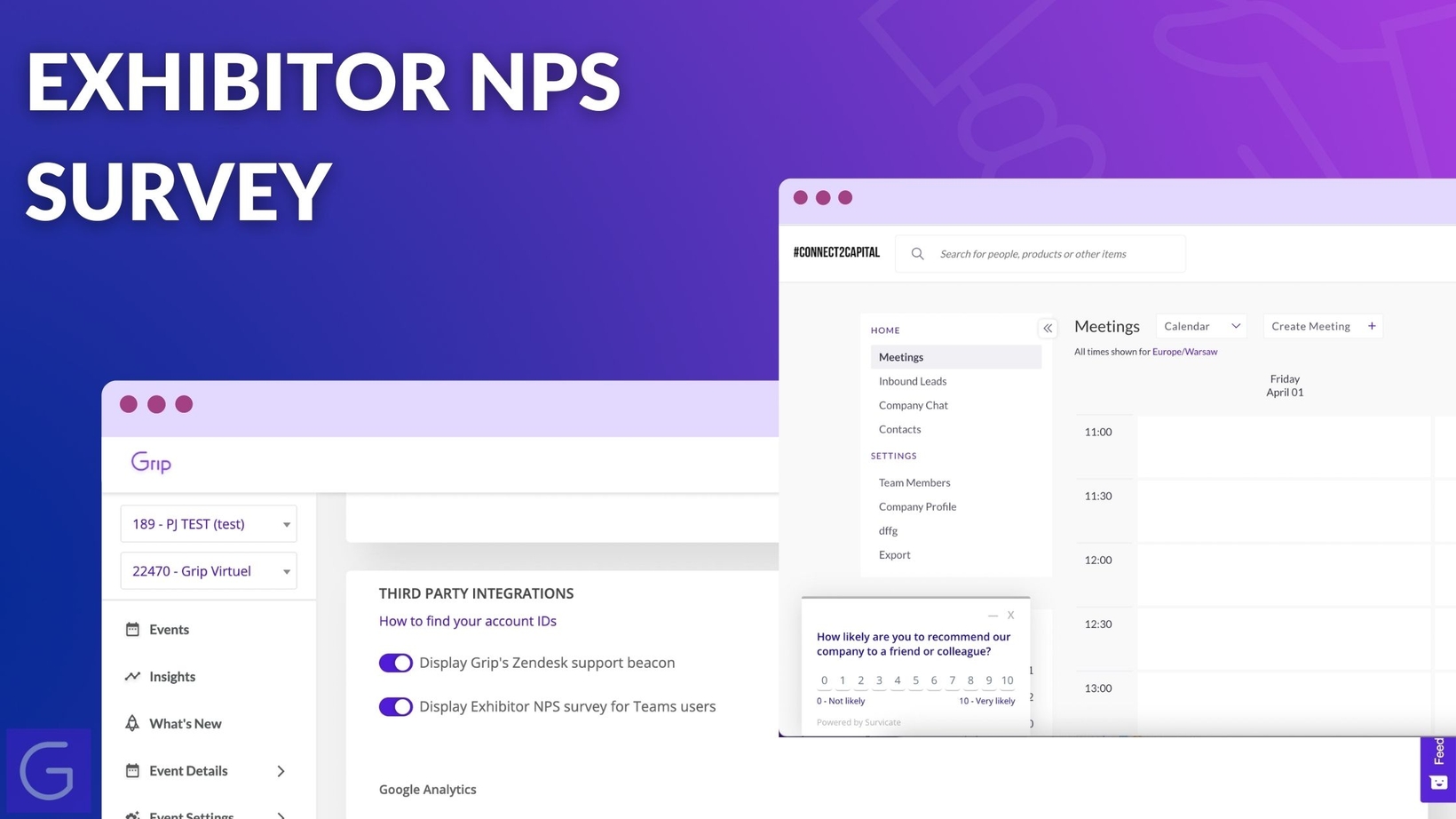 DATE:

AUTHOR:

The Grip team
DATE:
AUTHOR: The Grip team
Why have we built it?
We recognise that exhibitor success means success (and more revenue) for you, so naturally we want to keep track of exhibitor sentiment; improving our tools to meet their needs.
What are the changes?
Grip Team members will be able to see an NPS survey followed by a few product-led satisfaction questions. This short survey will be displayed on Grip Teams pages on and after the event start date.
Available from: 5th May 2022
Available to: All users, Automatically enabled