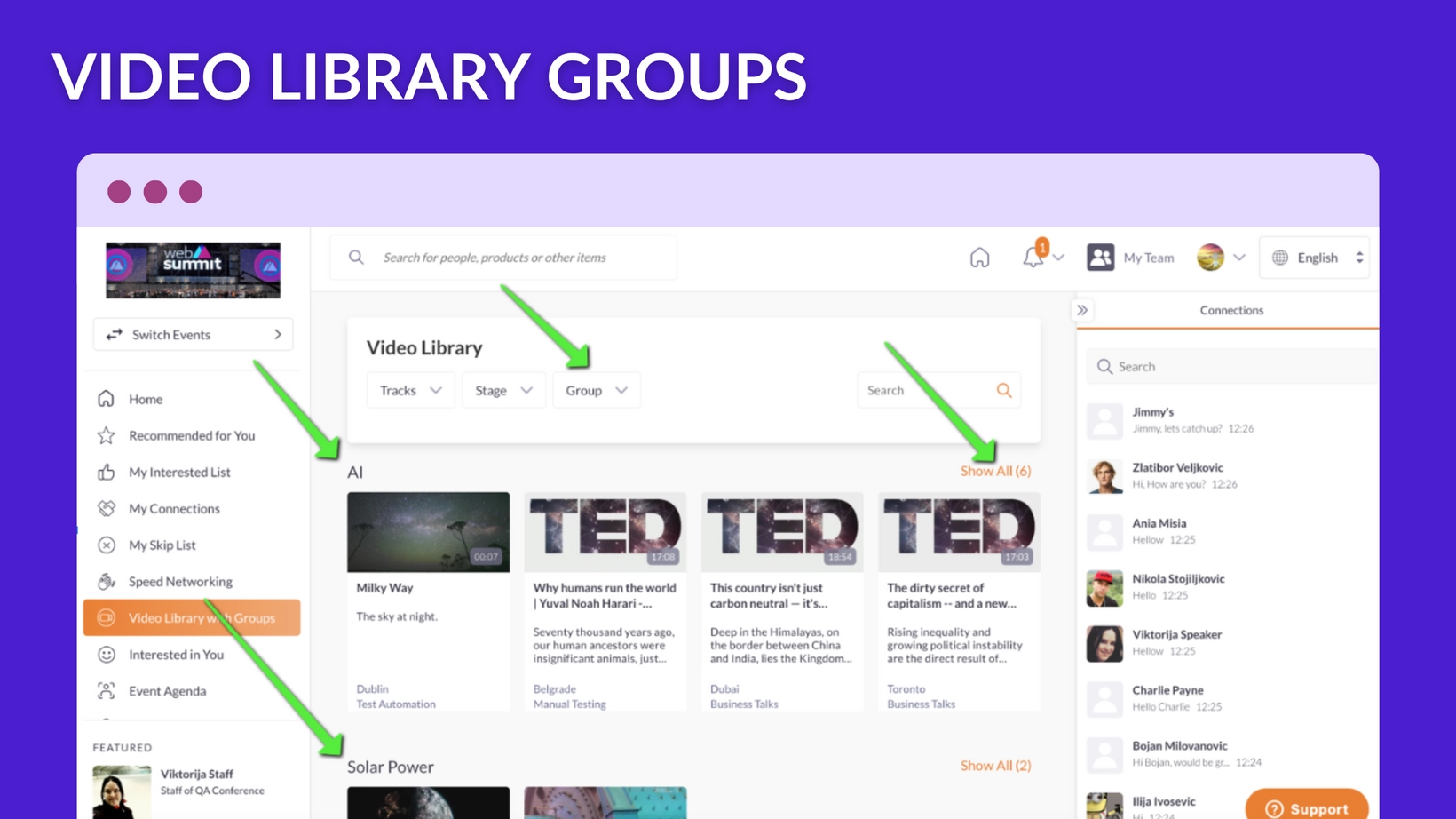 Categorize your videos more easily with groups
We're excited this month to improve Grip's video content library with the creation and management of groups. This give organizers more flexibility in how they display their content.
Beyond organizing the videos themselves, groups can also be used when setting up navigation of the video library, giving event organizers complete control over the arrangement of each view in the library. There's also a "See all" option for each group, allowing participants to easily view all videos within that group, much like a filter.
What you need to know to get started
Video library groups will be available in the admin dashboard from Thursday 2nd February, with the video content library add-on.

To read more on how to use this new feature, check out our support article, here.
If you'd like to add a video library to your event please speak with your Grip representative or contact sales@grip.events
Don't hesitate to get in touch
Have questions or concerns about any of our new features? As always, we're here to help; contact your PM, CSM or simply drop us an email at support@grip.events.