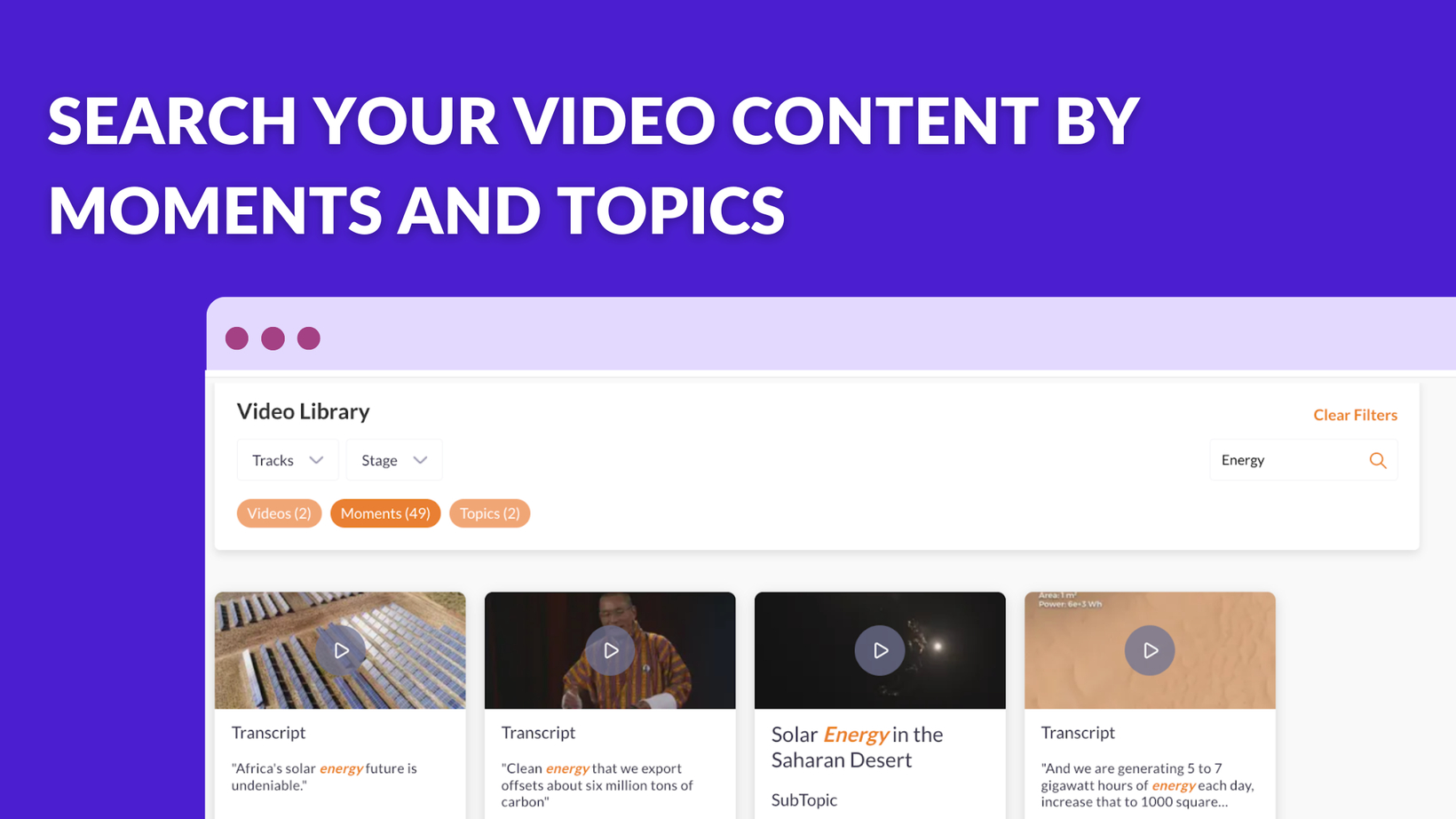 DATE:

AUTHOR:

The Grip team

RELATED ROADMAP ITEMS:
Make your video content searchable with tags, topics and moments
DATE:
AUTHOR: The Grip team
In case you missed it, a couple of months ago we stealthily released our Video Content Library; Grip can now be 'Netflix' for your event content. Cool right?!
AI-powered indexing, chapterization, and automatic transcription means your viewers can search your video content using text.
But it just got better...
With intelligent categorization and the ability to search for specific Moments and Topics, you can quickly and easily filter and access the content. Plus, when you select a Moment or Topic from your search results, the associated video will automatically start playing at that exact moment.
The Moments and Topics for each of your videos are generated and categorised automatically. This makes search far more contextual and useful, and gives attendees richer, more helpful results.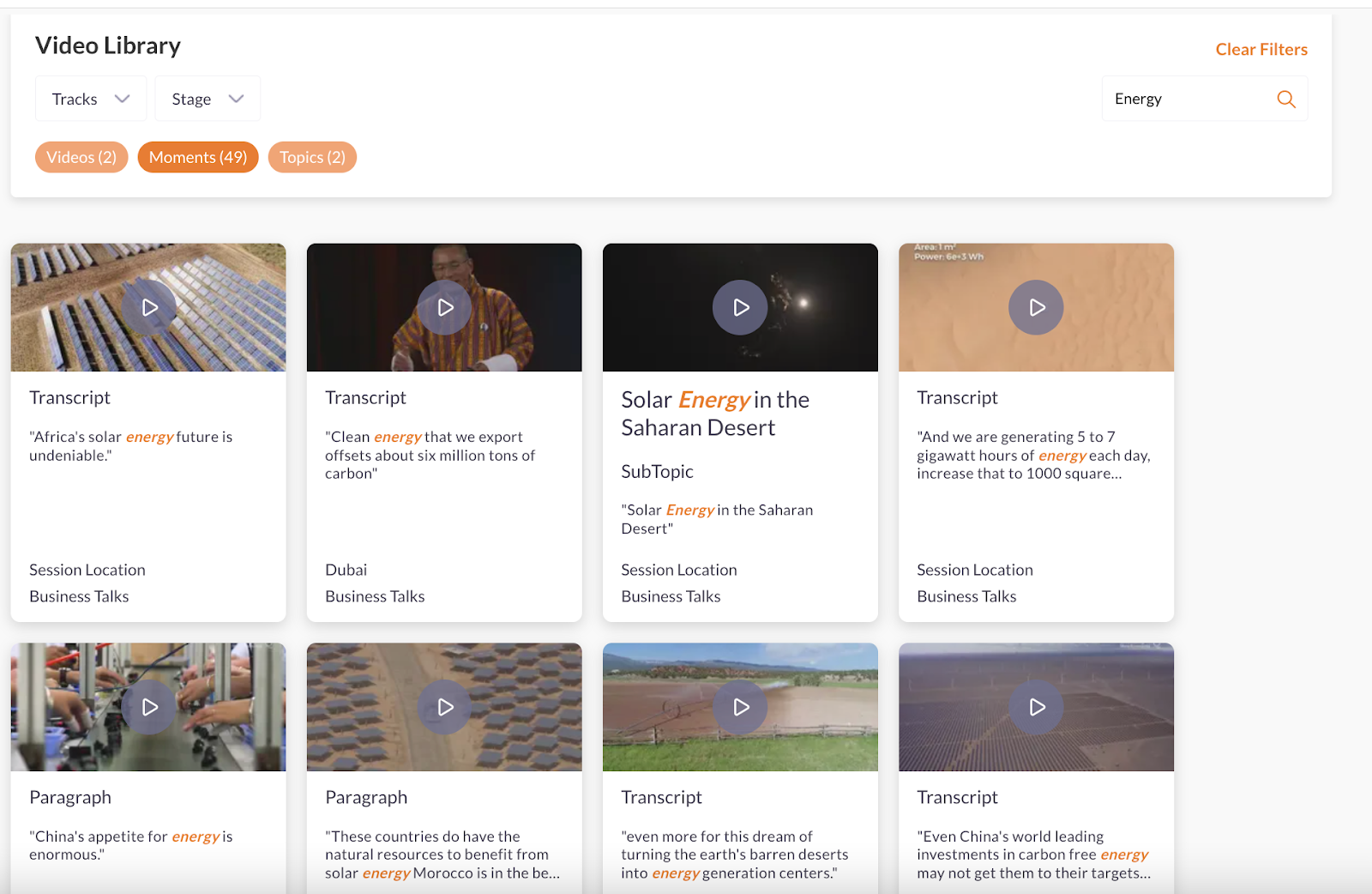 Tags searchable and in alphabetical order
Plus, you can tag your content with keywords, making it even easier for participants to find what they need. Event participants can view tags in alphabetical order and search through the list of tags to make it easier to access.
What you need to know to get started
Tags, moments and topic search in your video content library will be available in the admin dashboard from Monday 19th December.

To read more on how to use this new feature, check out our support article, here.
Don't hesitate to get in touch
Have questions or concerns about any of our new features? As always, we're here to help; contact your PM, CSM or simply drop us an email at support@grip.events.