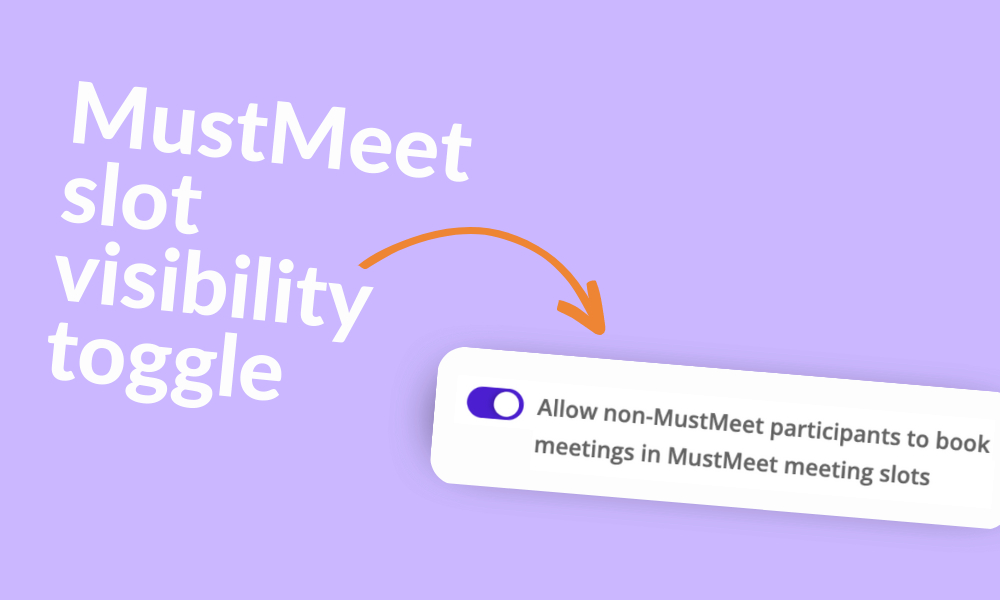 DATE:

AUTHOR:

The Grip team

RELATED ROADMAP ITEMS:
Effortlessly manage meeting capacity with MustMeet slot visibility toggle
DATE:
AUTHOR: The Grip team
Prevent meeting conflicts and manage capacity
We understand that some event organizers want to run both a MustMeet and regular networking experience, so we created a solution that reserves MustMeet meeting slots for hosted buyers to avoid any issues with capacity or conflicts.
Take control of meeting schedules
The new MustMeet slot visibility toggle allows you to control whether regular networking attendees have the ability to book meetings in reserved MustMeet slots, giving you more flexibility and control over meeting scheduling.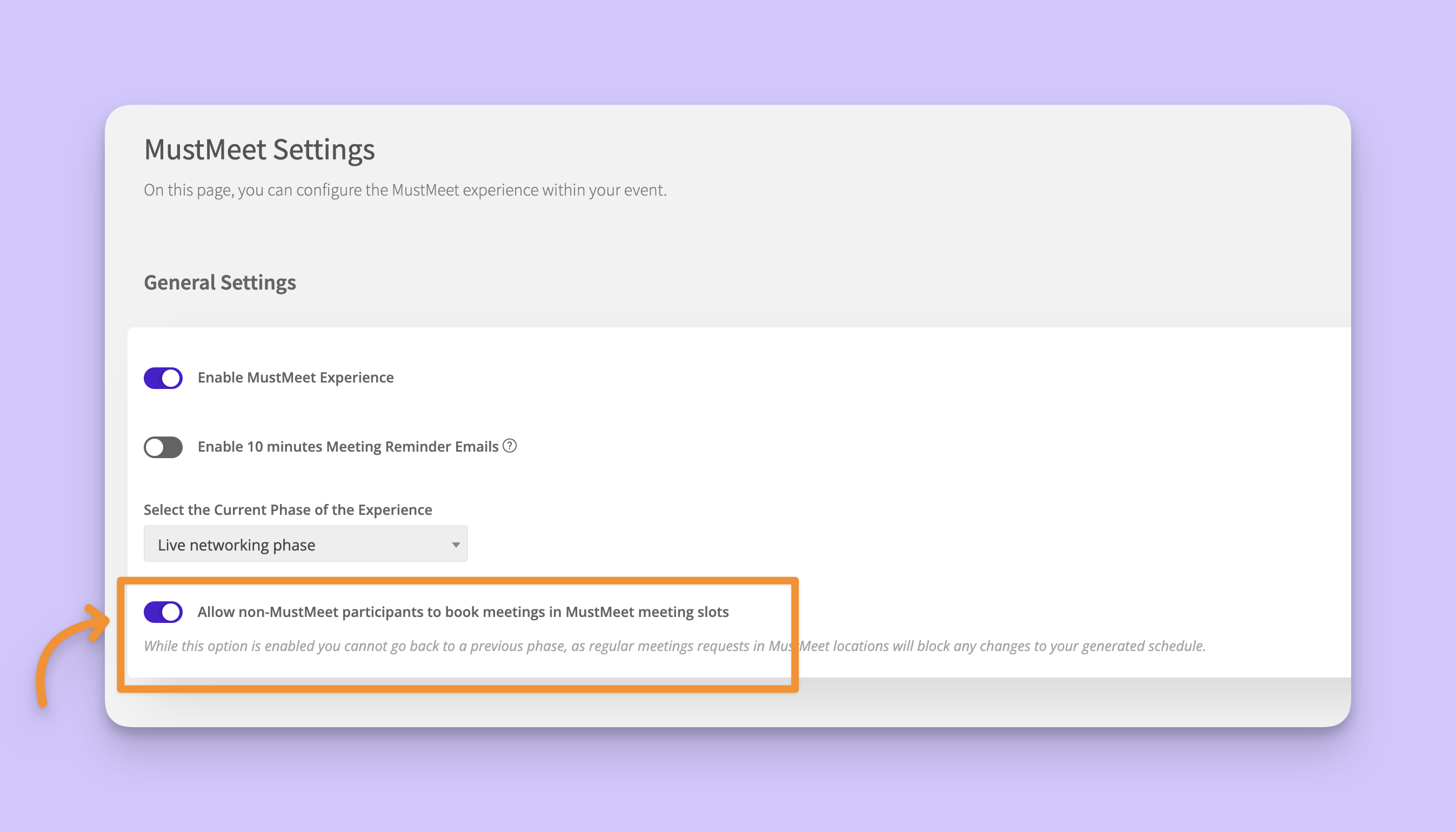 What's in it for you?
Streamlined management: event organizers can have greater control over who can access reserved MustMeet slots. This makes it easier to manage the event and ensures attendees get the most out of their event experience.

Exclusive networking: event organizers can reserve MustMeet slots for specific attendees.

Maximize number of meetings: organizers can turn on visibility of these meeting slots during the 'Live Networking phase' of the event, allowing regular users to book meetings and fill up any leftover time.
What you need to know to get started
The MustMeet slot visibility toggle will be available in the admin dashboard from Thursday 30th March. Available on web.

To read more on how to use this new feature, check out our support article, here.
Don't hesitate to get in touch
Have questions or concerns about any of our new features? As always, we're here to help; contact your PM, CSM or simply drop us an email at support@grip.events.