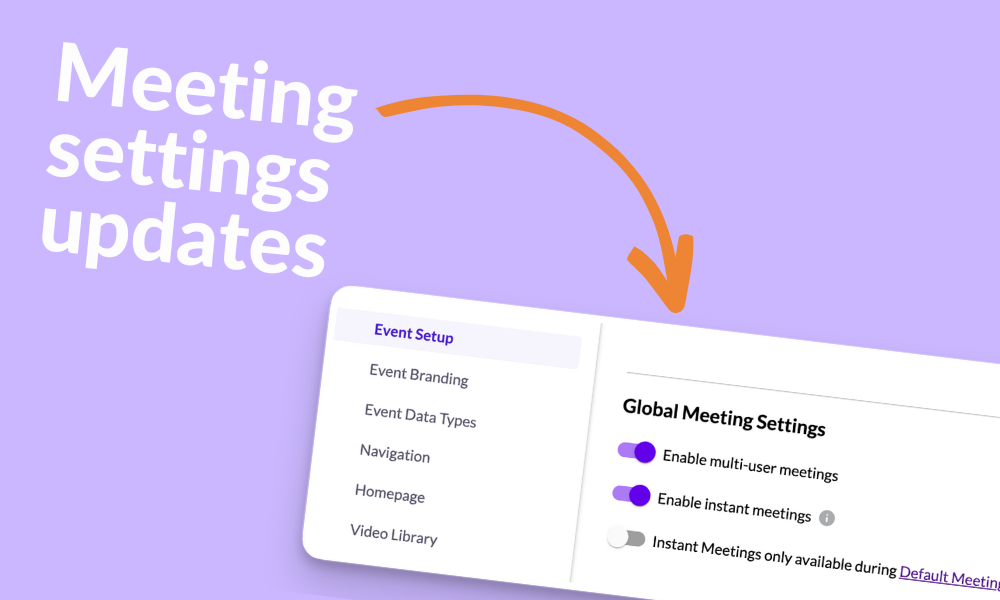 DATE:

AUTHOR:

The Grip team

RELATED ROADMAP ITEMS:
Making meeting management a breeze with updates to meeting settings
DATE:
AUTHOR: The Grip team
Smoother event planning...
Meetings are a core part of a majority of the events that run on Grip, and we want to make sure the meeting controls are as simple to use as possible.
Say hello to smarter, simpler meeting controls
Now, global meeting settings for your event sits on the "Event Setup" page, giving you easy access to the most common options, and making event setup quicker than ever.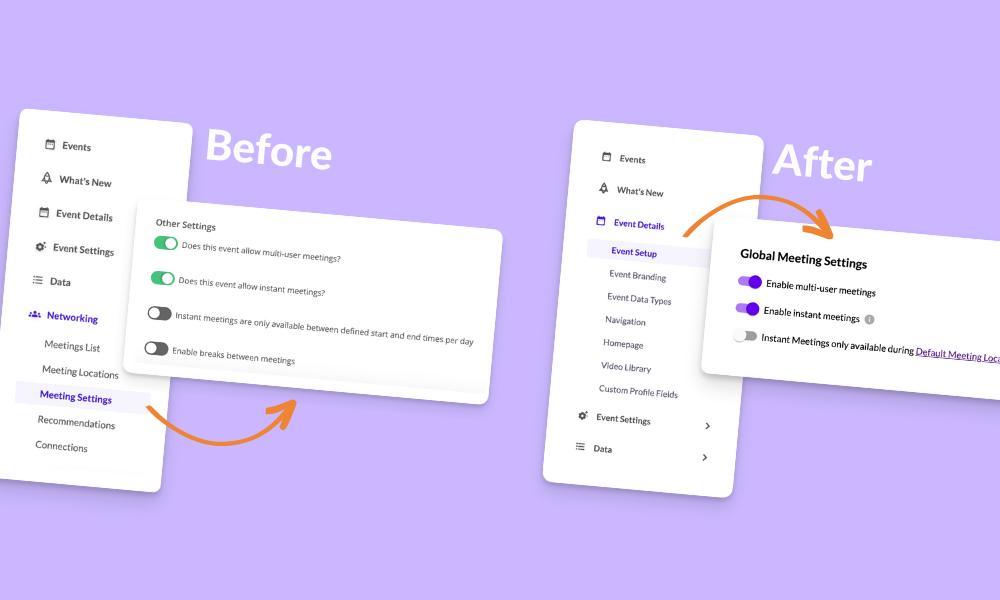 The remaining settings related to Default Meeting Location creation have been moved to the meeting locations area.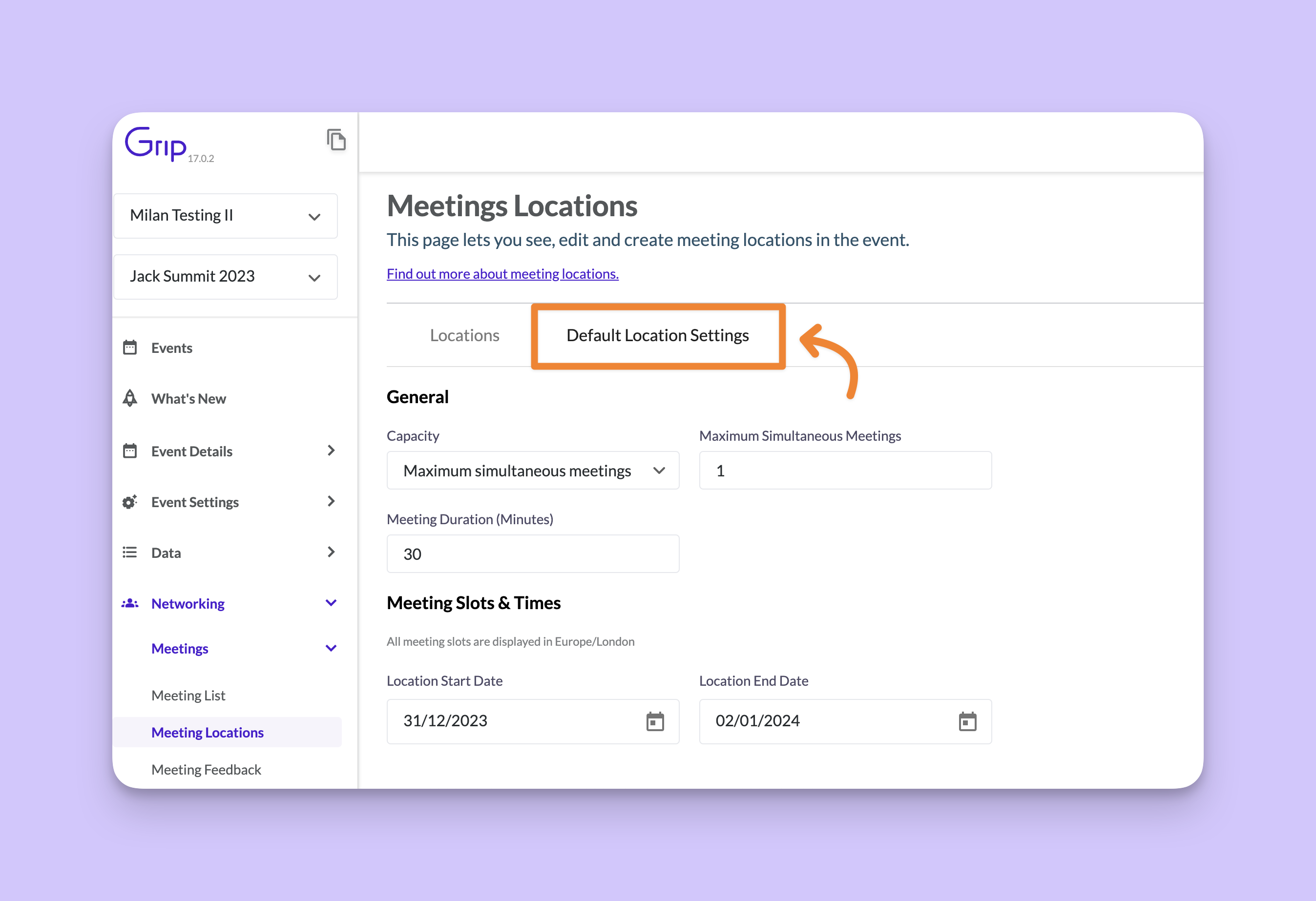 What's in it for you?
Intuitive and accessible meeting settings: the revamped meeting settings are positioned in more discoverable places, making it quicker and easier to set up your event.

Simplified control over default meeting locations: the improved control over Default Meeting Locations reduces worry for event organizers, especially for events with many exhibitor booths or stands where meetings can take place.

More flexibility and customization: the new functionality includes the ability to set a default meeting capacity for any booth that is created when a new exhibitor registers, and more flexibility when it comes to meeting lengths.
What you need to know to get started
The relocation of meeting settings will be available in the dashboard from Wednesday 3rd May. To read more on how to use this feature, check out our support article, here.
Don't hesitate to get in touch
Have questions or concerns about any of our new features? As always, we're here to help; contact your PM, CSM or simply drop us an email at support@grip.events.