DATE:

AUTHOR:

The Grip team

RELATED ROADMAP ITEMS:
Admin dashboard
Integrations
Grip Teams
Set default meeting locations for your exhibitors
DATE:
AUTHOR: The Grip team
Prioritize where meetings take place
Grip already had the ability to assign multiple locations to a profile, but we're adding the option to define a default location for meetings when importing data to Grip, as well as allowing organizers to update the default location on the profile settings page. This will ensure that attendees are directed to the correct location, and meetings with representatives take place at the main booth as a priority.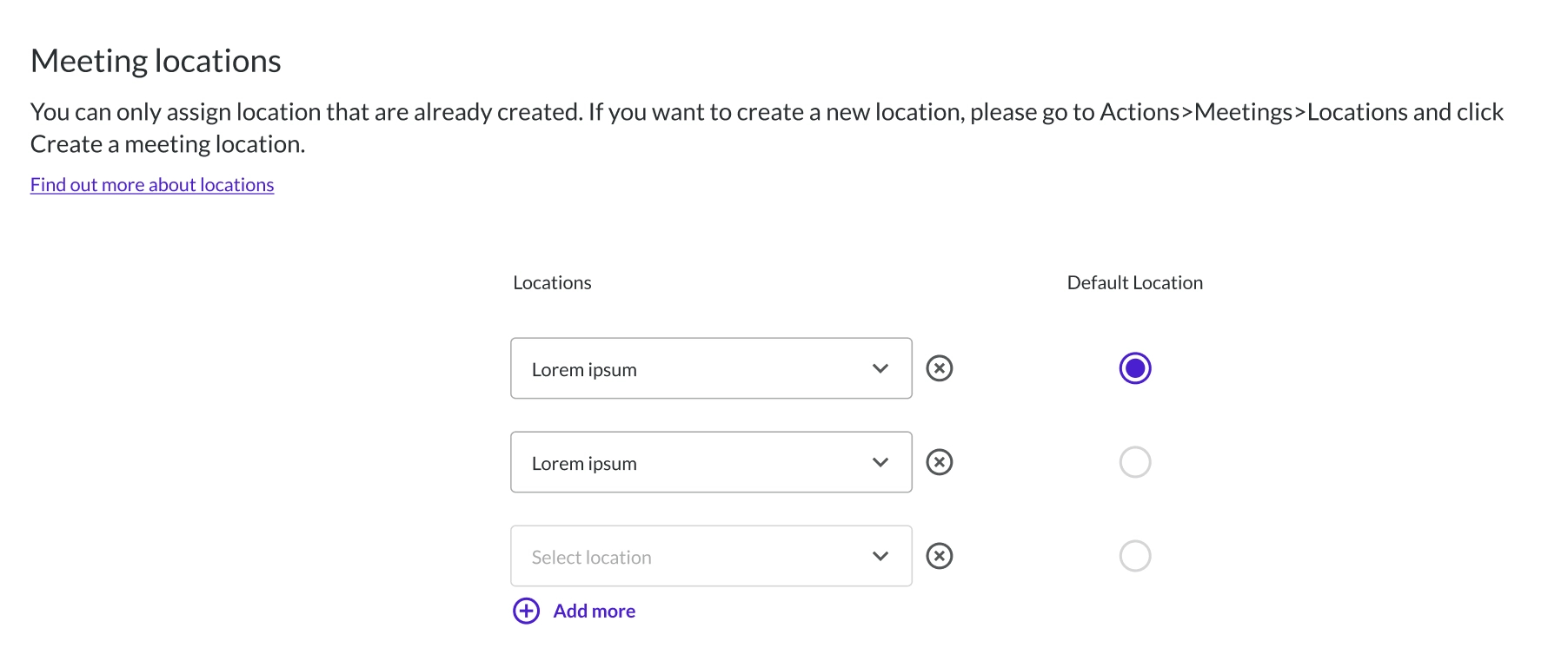 What are the most important or valuable things to know about this release?
Making arranging meetings easier
Whichever location is assigned as the default will appear on the company's profile. It will also appear in the location field on the web platform when an attendee requests a meeting with a company rep.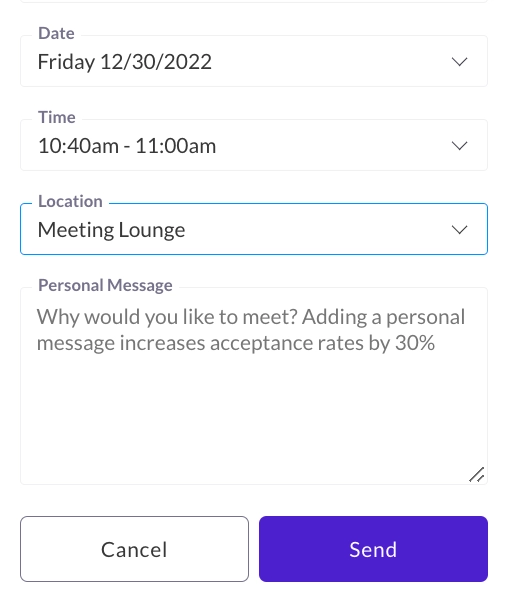 The drop-down field now has a new, more logical order. Assigned locations will now be listed first, followed by public locations. Previously, the locations were listed in the order they were imported.
What you need to know to get started
Priority locations will be available in the admin dashboard from Monday 19th December. You must be designated an app admin to use this feature.

To read more on how to use this new feature alongside the 'inherit location' feature for representatives, check out our support article, here.
Don't hesitate to get in touch
Have questions or concerns about any of our new features? As always, we're here to help; contact your PM, CSM or simply drop us an email at support@grip.events.