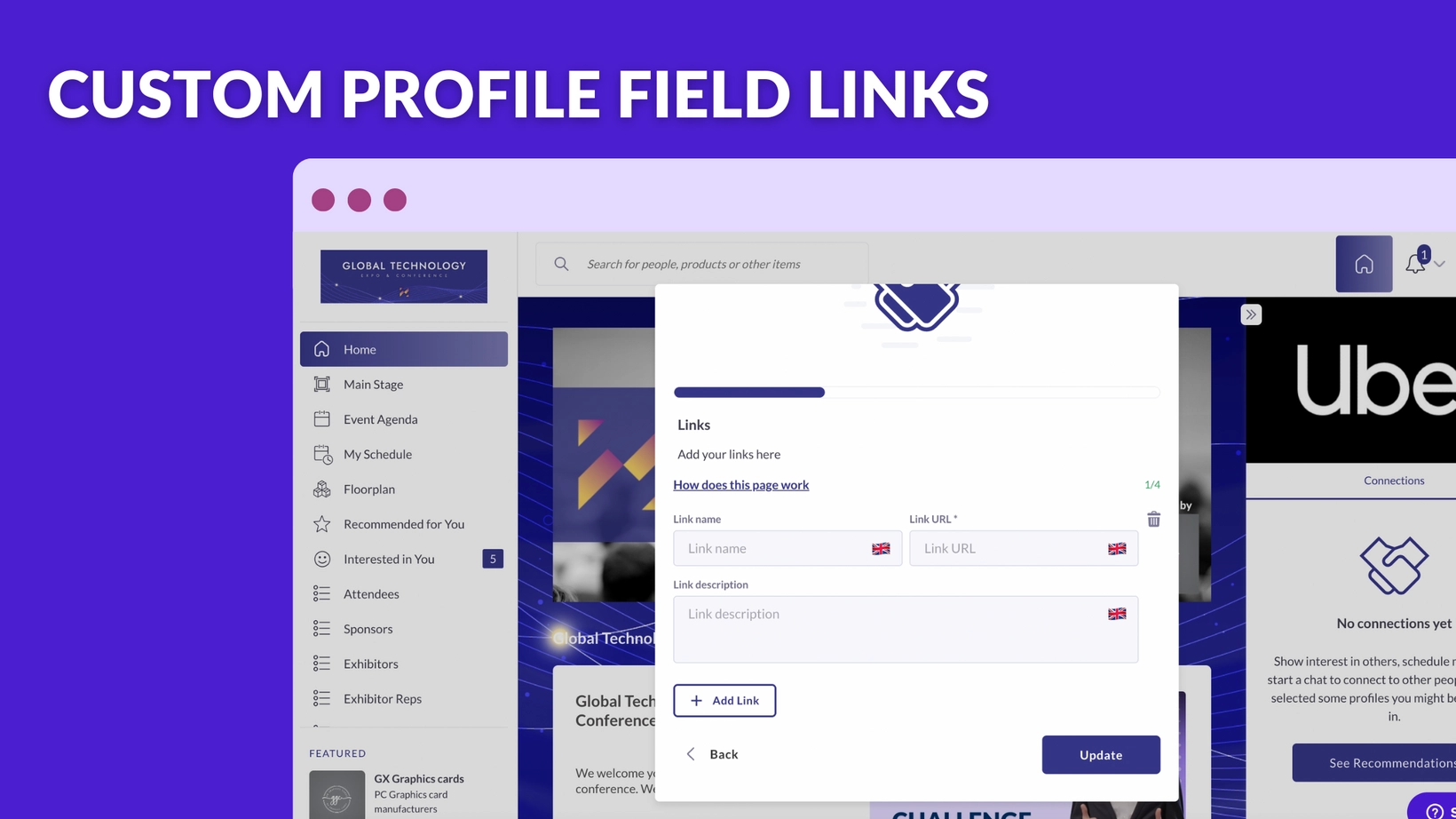 Introducing link-type custom profile fields
Are you ready for a revolution in the way links are displayed on Grip? Link-type custom profile fields have been built specifically for input of web links onto a profile.

They will appear as a separate block on a profile page and, rather than displaying the full URL, will instead display a title and a description. This will make profile pages look considerably cleaner and more professional, giving event participants the opportunity to give context to the links they have added.
What you need to know to get started
Link-type custom profile fields will be available in the admin dashboard from Monday 19th December.

To read more on how to use this new feature, check out our support article, here.
Don't hesitate to get in touch
Have questions or concerns about any of our new features? As always, we're here to help; contact your PM, CSM or simply drop us an email at support@grip.events.