DATE:

AUTHOR:

The Grip team

RELATED ROADMAP ITEMS:
MustMeet's instant fix for last-minute meeting schedule changes
DATE:
AUTHOR: The Grip team
Unexpected new attendees?
You've generated all your meetings, taken feedback from your attendees, made changes and finally crafted the perfect meeting schedule. Then unexpectedly, two A-list attendees join the event too late and you don't have anything lined up for them! You don't want to re-generate the schedules for everyone, but you do need to get the new joiners some quality meetings.
No problem!
With MustMeet's "Generate for Unbooked Slots Only" feature, all you need to do is hit the button and we'll generate meetings between existing users with empty slots and the late joiners. All without having to undo any of your existing hard work. Phew!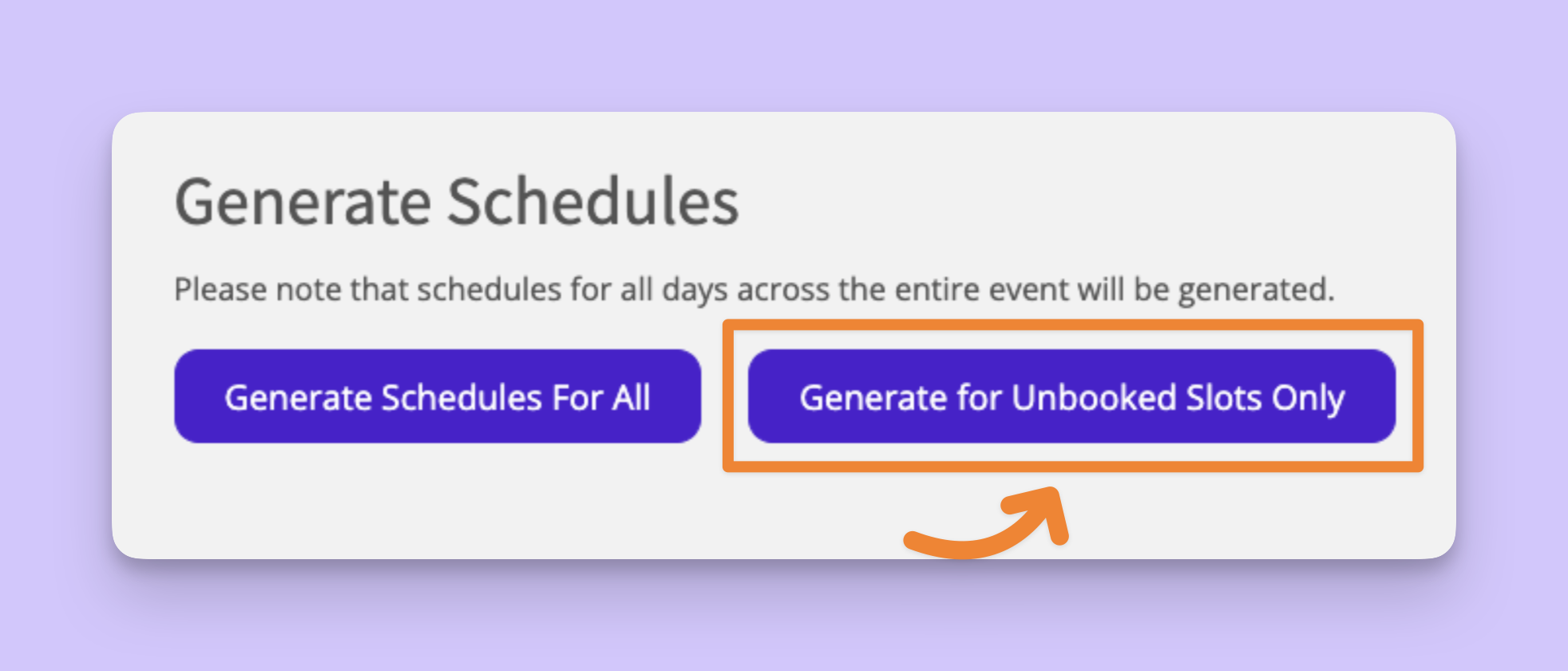 What's in it for you?
Flexibility: MustMeet's "Generate for Unbooked Slots Only" lets you accommodate latecomers without disrupting your existing meeting schedule, giving you the flexibility you need to make last-minute changes and leaving no attendee behind.

Time-saving: generating meetings between existing users with empty slots and latecomers is as easy as hitting a button, saving you valuable time and effort.

Simplified event management: MustMeet's seamless meeting generation feature takes the stress out of accommodating latecomers, letting you focus on providing a great event experience for all attendees.
What you need to know to get started
"Generate for unbooked slots only" will be available in the MustMeet platform from Monday 3rd April. You must be designated an app admin to use the feature.

To read more on how to use this new feature, check out our support article, here.
Don't hesitate to get in touch
Have questions or concerns about any of our new features? As always, we're here to help; contact your PM, CSM or simply drop us an email at support@grip.events.