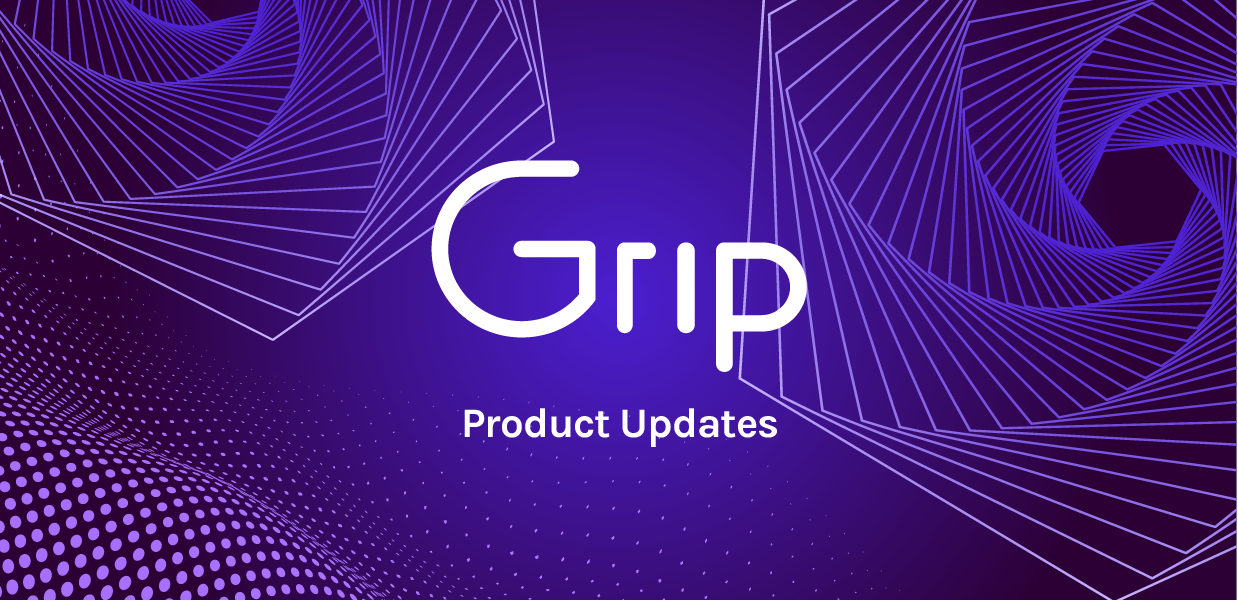 DATE:

AUTHOR:

Clara-Marie Eloy, Digital Marketing Executive
Product Release Note: 11 November 2021
DATE:
AUTHOR: Clara-Marie Eloy, Digital Marketing Executive
Improvements & New Features: Participants 👯
1. Reschedule Meeting From My Schedule
What is it? We wanted to make rescheduling meetings more seamless for our users, so we added the "Reschedule" button to the "My Schedule" Page. Events Participants can now reschedule meetings directly from their "My Schedule" page allowing meeting management to become easier and faster.

Available from: 10th November 2021
Available to: All users, Automatically Enabled
Improvements & New Features: Organisers 💼
1. Rename Events
What is it about?  Organizers and Project Managers are now able to change the name of their events within the Event Setup page under the Event Details section in the Grip Dashboard. You can find this button towards the bottom of the Event Setup page right above the Deactivate Event button.
The Rename Event Button is available to all Dashboard users

The Event URL will update when changing the name of an event

The Smart Marketing Link will NOT update when you change the name of an event

Changing event names will impact analytics, emails and links.
Available to: Dashboard users, automatically enabled
Available from: 10 November 2021
2. Improved CSV Uploader [postponed release]
What is it about?  We improved the CSV Uploader to be more powerful and useful to Grip users so that they can make changes more seamlessly.
The CSV Uploader now allows you to:
Import image URLs

Edit existing profiles via patching

Any uploaded metadata to be automatically translated

New drop-down option "Add new profiles and patch existing profile data."

This option will add new profiles and patch any fields that are on existing profiles
Why are we adding it? We want to make the CSV uploader more powerful and more useful to Grip users so they can more easily upload profiles to their events
Available to: All users, manually enabled.
Available from: 10th October 2021
Built by: Stephen
Improvements & New Features : Mobile 📱
1. ExpoFP Interactive Floor Plan
What is it?  We have partnered with ExpoFP to provide Grip users with a modern, easy to use, powerful Floor Map tool!
The Interactive Floor plan can found in the Mobile App via a Navigation Item, Home Feed Block, or on an Exhibitor profile.
Features Include:
Way-finding - Find where an Exhibitor or Room is located & get directions to that location from where you are currently standing.

Indoor Positioning - GPS tracking that allows attendees to see advanced indoor positioning

Exhibitor Profiles - See Exhibitor Categories and Exhibitor profiles when you tap on a booth

Sponsored Exhibitors - Increase visibility for premium exhibitors with logos on the floor plan
Available to: Mobile users (soon to be available for desktop users) as an add-on
Available from: 10 November 2021
Bugs & Fixes 🐞
Chat message not received in real time during speed networking

Error on login while setting up SAML2 requests

Dutch & Chinese language not being supported

Incorrect screen is displayed when selecting a tab from the bottom navigation bar

Teams icons is not getting replaced by company profile image

Non-responsive Interactive Map home-feed block

Skip and Interested not displayed in recommendations cards and "no more profiles" message displayed behind the card

Do not display contact details screen during onboarding when contact details are disabled

Prevent the app from entering the debug mode and displaying hard-coded strings

Top Bar icons disappear on mobile and browser when theming is enabled

Fixed URL validation

Collapsed Event Agenda is not added to the home feed

Skip' and 'Interested' button displayed all the time when profile is opened from exhibitor_list layout

Do not display Featured label on items that do not have a Featured label enabled