Product Release Notes: 28 September 2021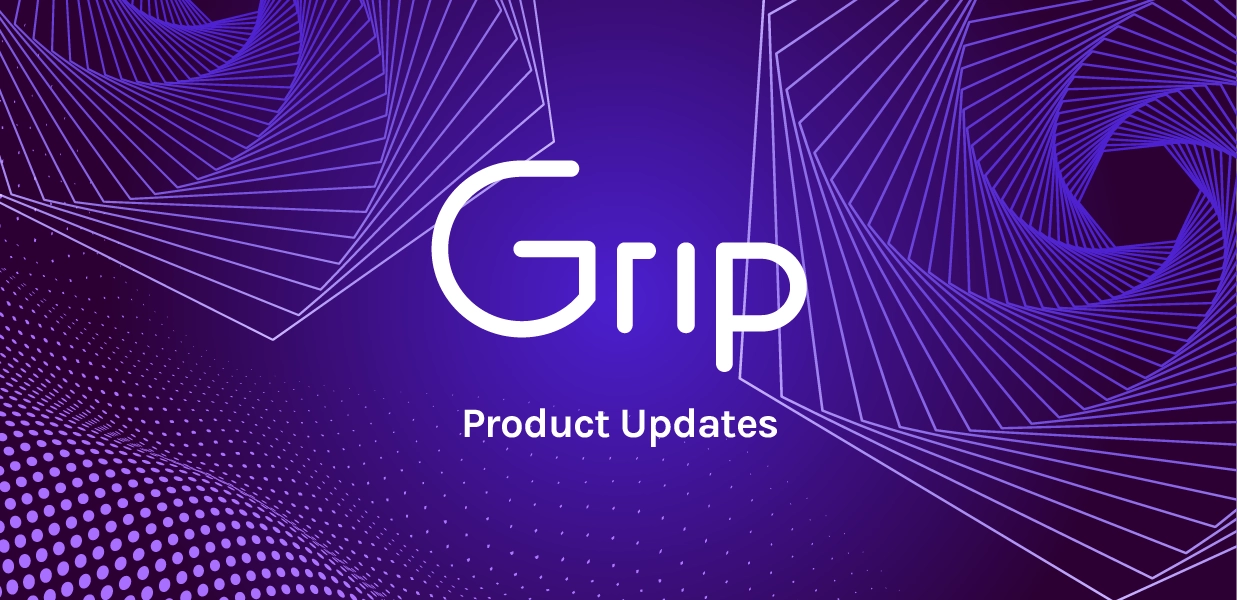 Improvements & New Features: Participants 👯
1. Engagement Hub
What? Engagement Hub is a standalone website that can be enabled in the app configuration.The first version shows past, live and upcoming events in the application that are in the 'Live' stage. The future iterations will include the new Grip Sign Up, Content Libraries and many other features to continuously drive engagement from new and existing event participants.
Why? To accelerate lead generation and revenue opportunities at Grip events, by enabling people to easily find, sign up and attend all the events our clients organise throughout the year.
Available to: All users, manually enabled
Read more here
2. Zoom SDK Update
What? New version of Zoom integration, that includes the breakout rooms functionality.
Why? To enable new functionality and keep the integration up to date.
Available to: All users, 1st of October 2021
Improvements & New Features: Organisers 💼
1. Backend functionality to serve banner ads in multiple places
What? You can now control where a banner ad is shown in one place on the web dashboard and three places on mobile
Why? Allowing for a mobile Feature functionality
Available to: All users, automatically, from the 1st of October 2021
Built by: Guy
Improvements & New Features : Mobile 📱
1. Banner ads
What? You can now display banner ads in 3 different locations in a mobile app: profile lists, event agenda and at the bottom of the 'More' screen
Why? The feature will allow maximum exposure for sponsors and exhibitors in the app as well as promote various content such as sessions, keynote speeches etc.
Available to: All users, automatically, from the 1st of October 2021
Built by: Fabio for IOS and Tara for Android
Bugs & Fixes 🐞
A total of 83 bugs were fixed between Mon 13th Sep - Fri 24th Sep