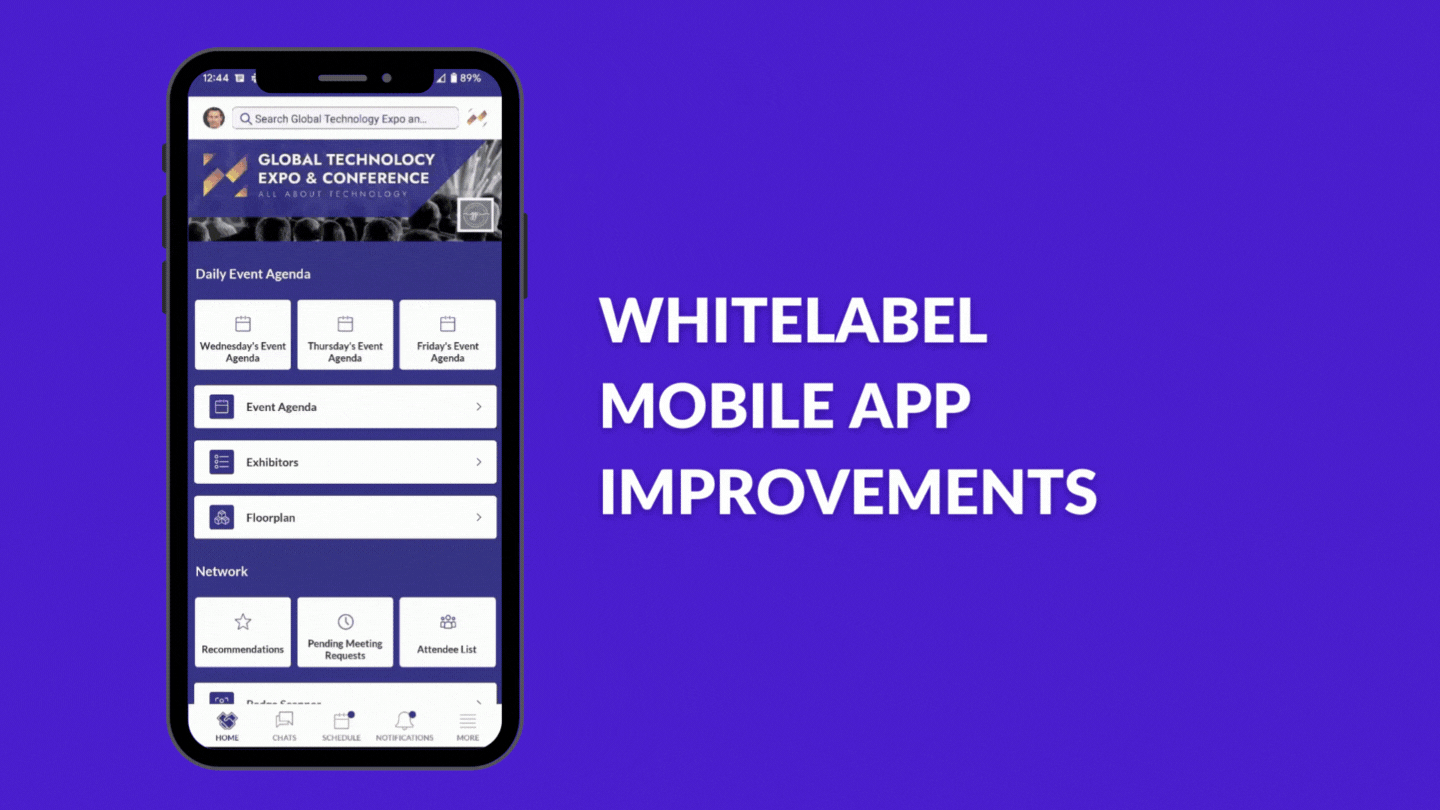 DATE:

AUTHOR:

The Grip team
Whitelabel mobile app improvements
DATE:
AUTHOR: The Grip team
Putting the features you love into the palm of your hands
With in-person events very much back in business, our Mobile team have been busy bringing developments to the people attending face-to-face.
Session tags
With the release of session tags to web last month, our apps now allow for event agenda filtering by tag. This is great for participants to really drill down into your content, getting them what they need in the quickest possible way.
Session translations
Another release to web last month to improve the participant experience was the ability to display session information in multiple languages. Translations can now also be seen on the Mobile App for the following:
Session name

Stage name

Track name

Session description

Session tag
Prevent profile editing
A feature designed to protect event organizers' data from being different in Grip to that in their CRM/registration system, we can now disable profile editing in the mobile app. This can be set by you, the organizer, in the admin dashboard.
What you need to know to get started
We will begin rolling out the features above to our event apps from Monday, August 15.
Don't hesitate to get in touch
Have questions or concerns about any of our new features? As always, we're here to help; contact your PM, CSM or simply drop us an email at support@grip.events.