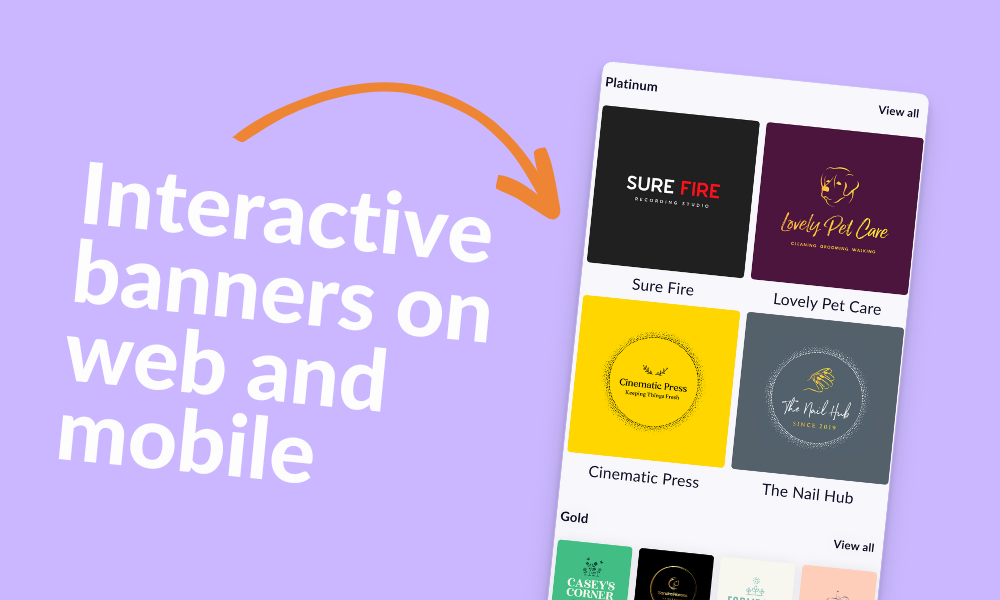 The Grip team are excited to announce some new updates to our home page banner blocks! These exciting updates will enable you to craft customized, captivating and informative home pages, capturing the attention of your audience and elevating the visibility of your sponsors.
Key features of the new banner blocks:
Link banner blocks to external and internal pages
This means that you can direct users to the content they need with just one click.
Banner blocks will be supported on mobile devices
This means that you can create a consistent user experience across all platforms.
Customize banner blocks more extensively
This means that you can add your own branding and style to your home pages.
Examples of how you can use the new banner blocks to improve your homepage
Promote sessions and speakers
Use banner blocks to drive session attendance and highlight your upcoming sessions
Feature external web pages of interest
Use banner blocks to directly link to external web pages of interest, for example registration to other events
Highlight sponsor companies, products or services
Use banner blocks to promote your sponsors and drive traffic to their company profiles.
What you need to know to get started
The improved banners will be available to add to event home pages from Wednesday 3rd August 2023. They will be enabled as standard on all price plans.

To read more on how to use this new feature, check out our support article, here.
Don't hesitate to get in touch
Have questions or concerns about any of our new features? As always, we're here to help; contact your PM, CSM or simply drop us an email at support@grip.events.