DATE:

AUTHOR:

The Grip team

RELATED ROADMAP ITEMS:
Bulk session uploads now made effortless with CSV importing
DATE:
AUTHOR: The Grip team
Swift and effortless sessions data management...
Our latest release allows event organizers to upload new session data or make bulk changes to existing sessions efficiently using CSV file importing.
Easy-to-use templates for instant uploads and updates
This feature allows you to download a CSV template, which can be edited and uploaded back into the platform. If you have previous session data, we also provide an option to download a pre-filled template.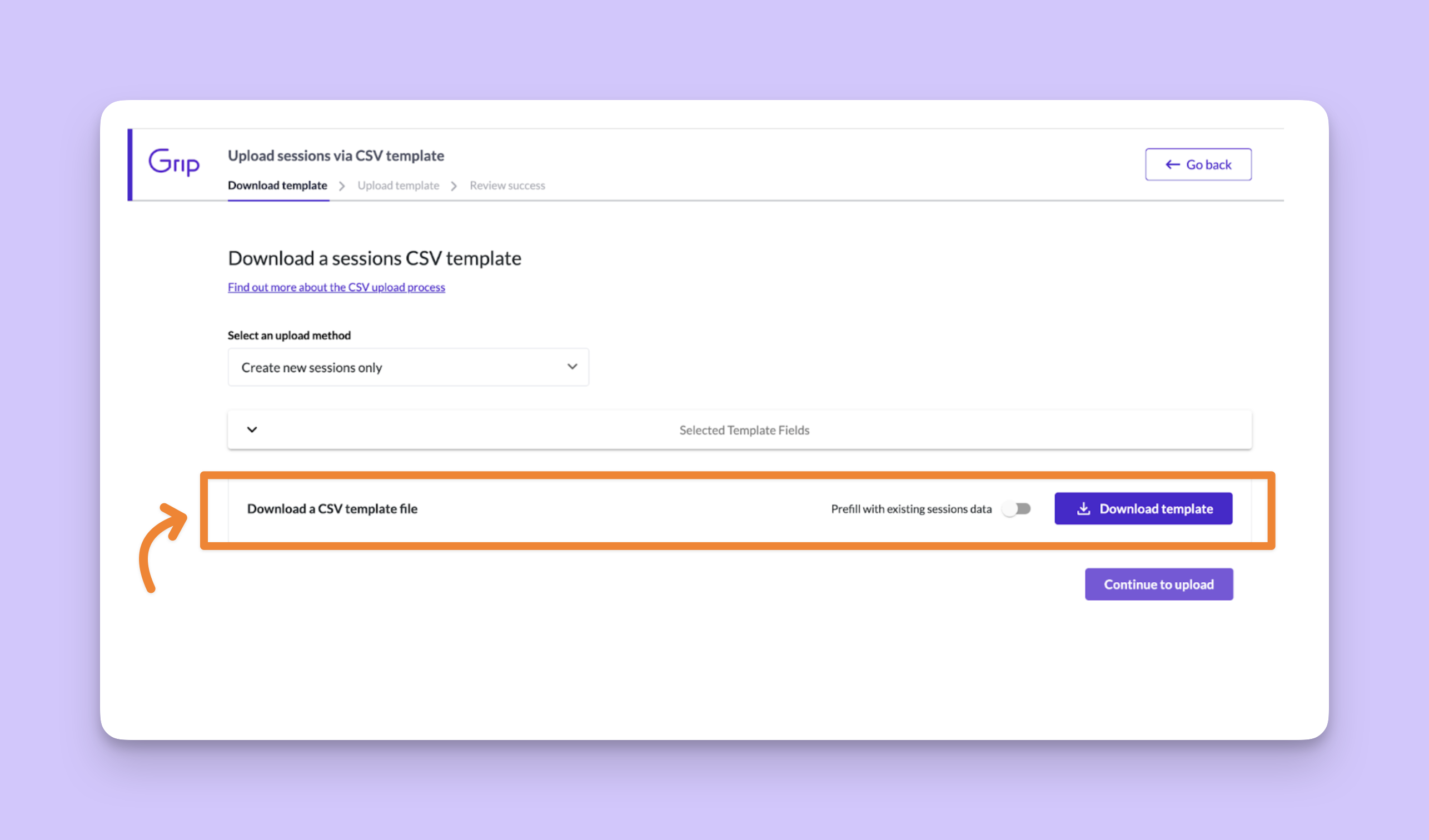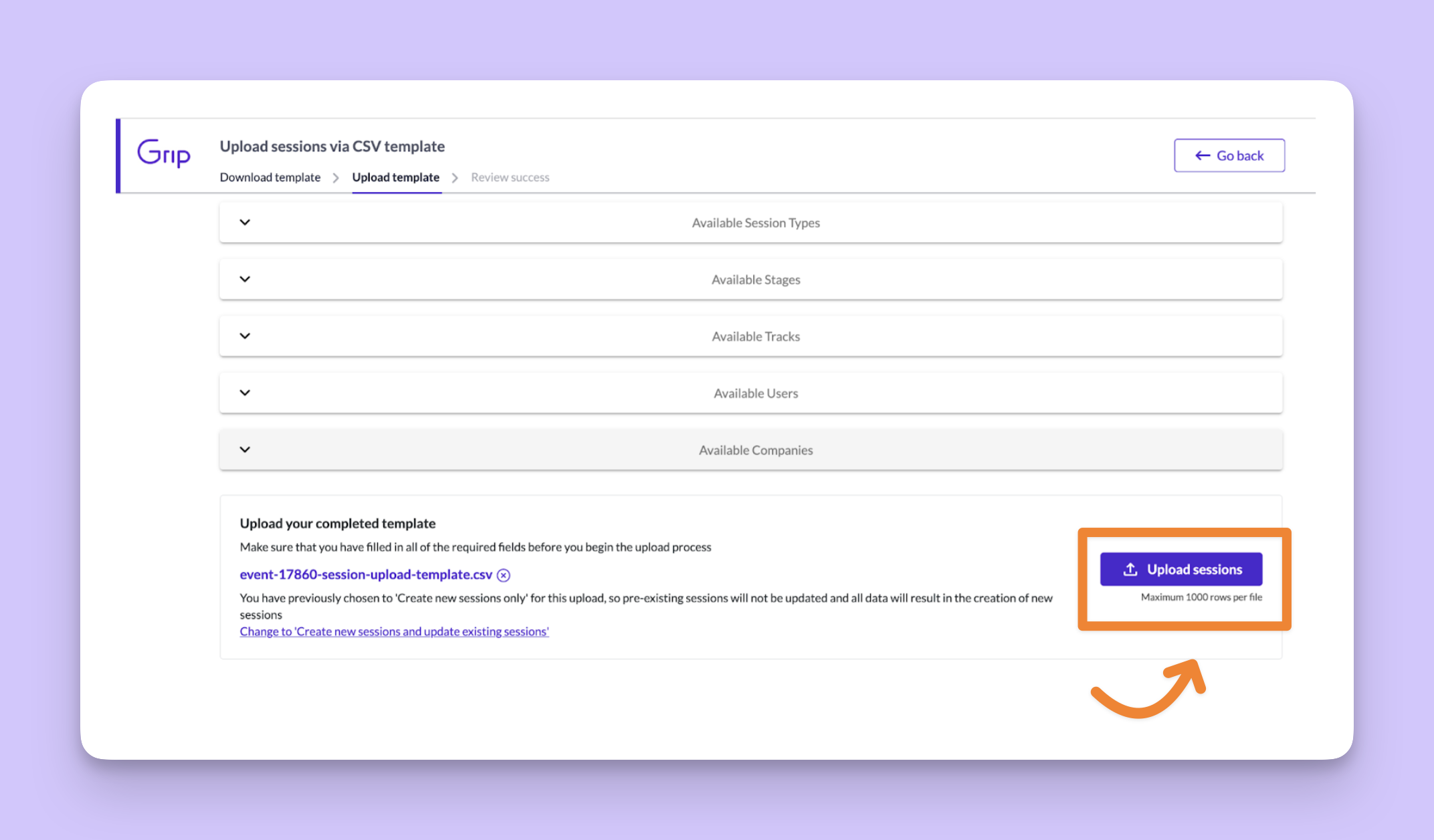 What's in it for you?
Reduced time to create new sessions: this feature enables event organizers to bulk edit a large number of sessions with ease.

Efficient session data management: with the ability to link required tracks, stages, speakers and sponsors with the session from the upload alone, the need for additional manual work is eliminated, making it easier to manage session data.

Improved accuracy: with the use of CSV templates, event organizers can easily make bulk changes to session data, reducing the risk of manual errors.
What you need to know to get started
These updates will be available in the dashboard from Monday 15th May. To read more on this new update, check out our support article, here.
Don't hesitate to get in touch
Have questions or concerns about any of our new features? As always, we're here to help; contact your PM, CSM or simply drop us an email at support@grip.events.