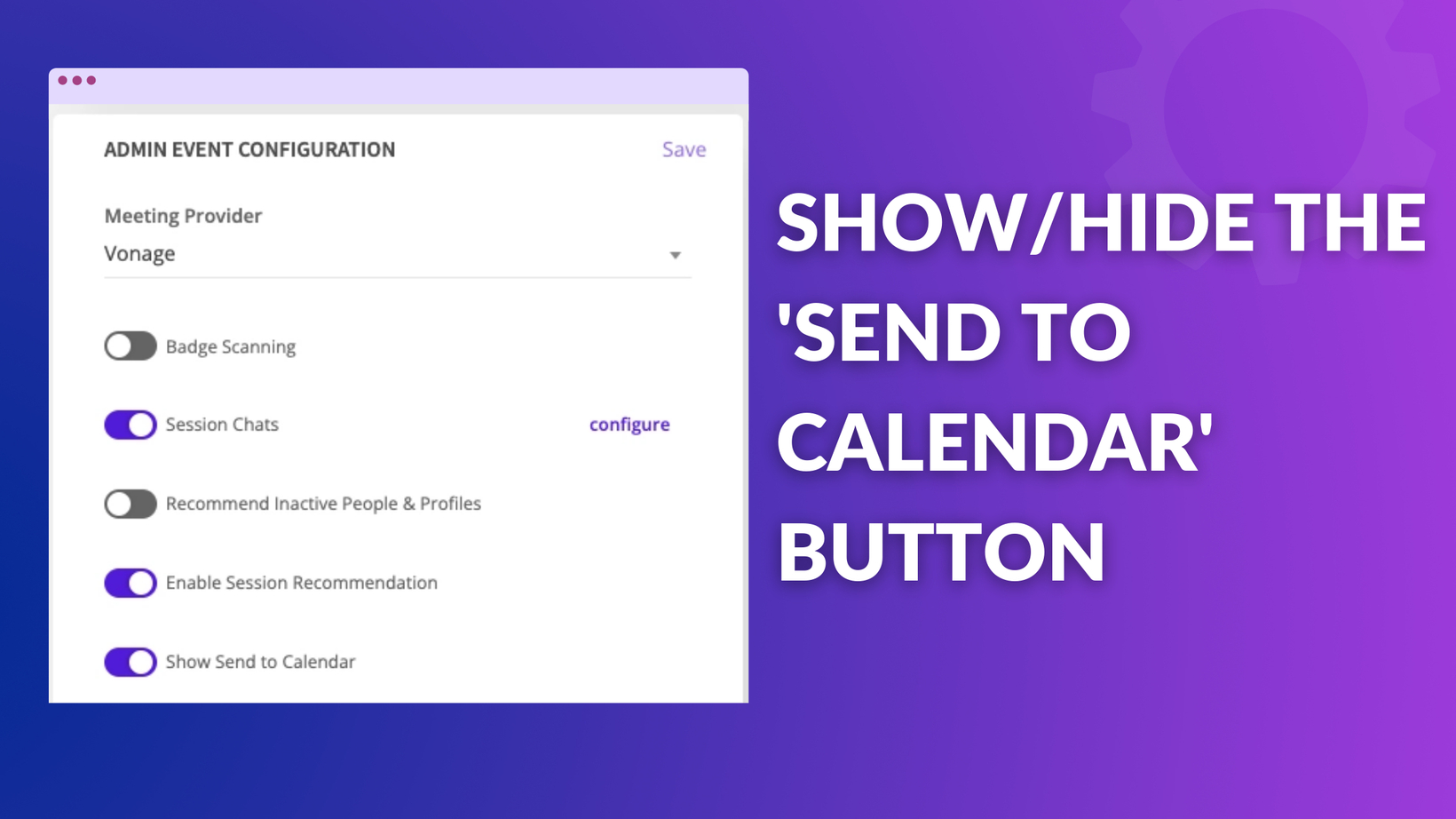 DATE:

AUTHOR:

The Grip team
Show/hide the 'send to calendar' button
DATE:
AUTHOR: The Grip team
Why have we built it?
A frequent request from organisers, we have given you the ability to show/hide the 'send to calendar' button. This puts you in more control without requiring any developer input.
What are the changes?
We've added a toggle to turn the send to calendar button on or off in the dashboard. In the past, this would have required developer involvement, but can now be done by any event owner.
Available from: 5th May 2022
Available to: All users, Manually enabled