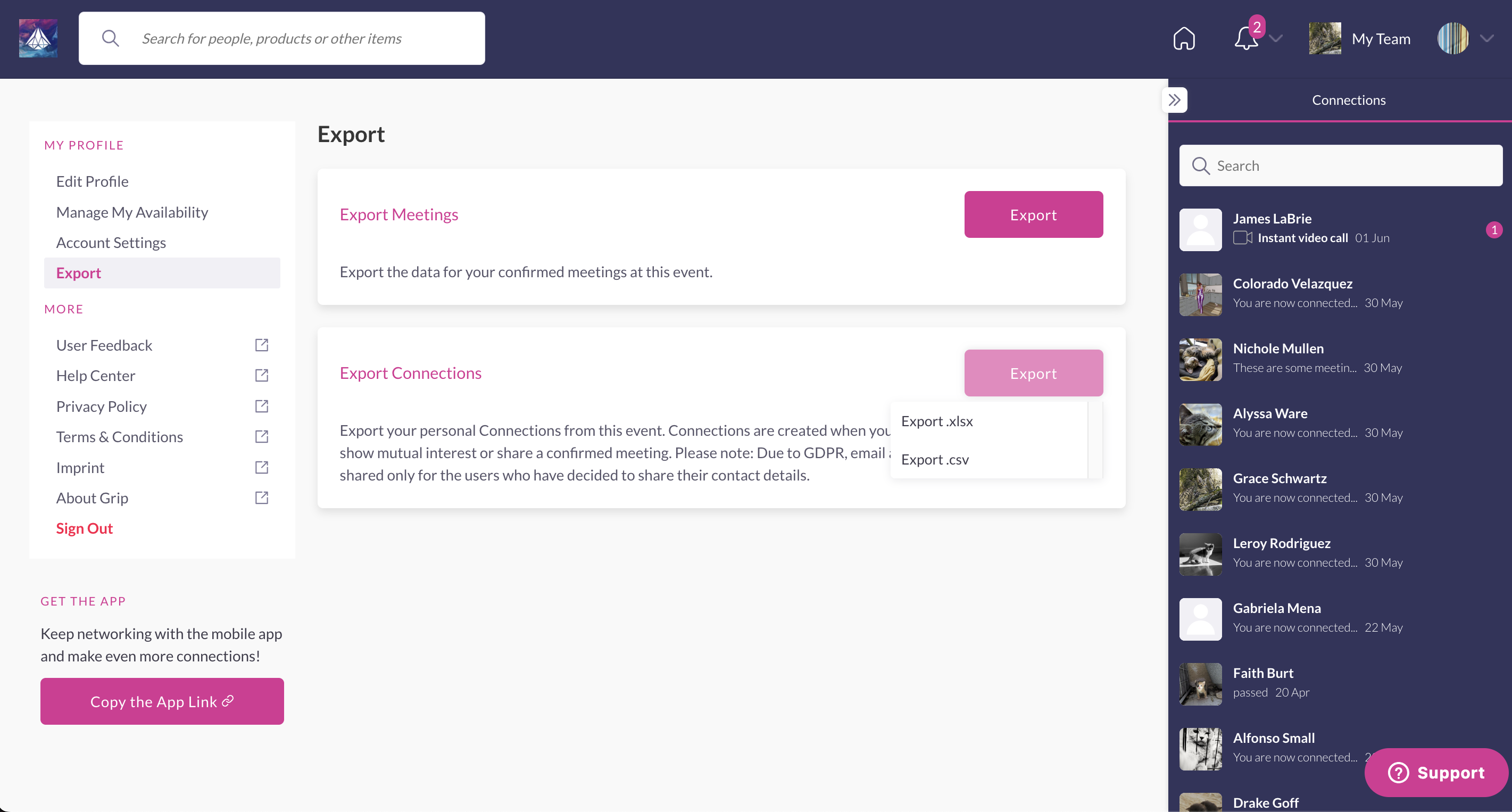 Your events are all about making meaningful connections between participants and, at Grip, we've always understood the value of suppliers being able to access their connections, post-event. But we also want to empower your other event attendees to preserve and nurture the relationships they've formed.
Preserve and nurture business relationships
Our new exports for attendees is aimed at those buyers who want to proactively follow up after the successful meetings they've had at your events. We will introduce a personal Connections export feature that enables attendees to export a comprehensive list of their connections, including a confirmation of any badge scans that occurred between them and their connections.
Easy to control and monetize
This export will be readily available by default, while also providing a permission toggle at the data type level, offering you complete control and personalization of your events. It also gives you the option to monetize this feature.
As part of this exciting development, we will also introduce an "Export" page on each attendee's personal profile. This dedicated page will consolidate both the existing Meetings export and the new Connections export, creating a convenient one-stop hub for attendees to access and manage their event-related data.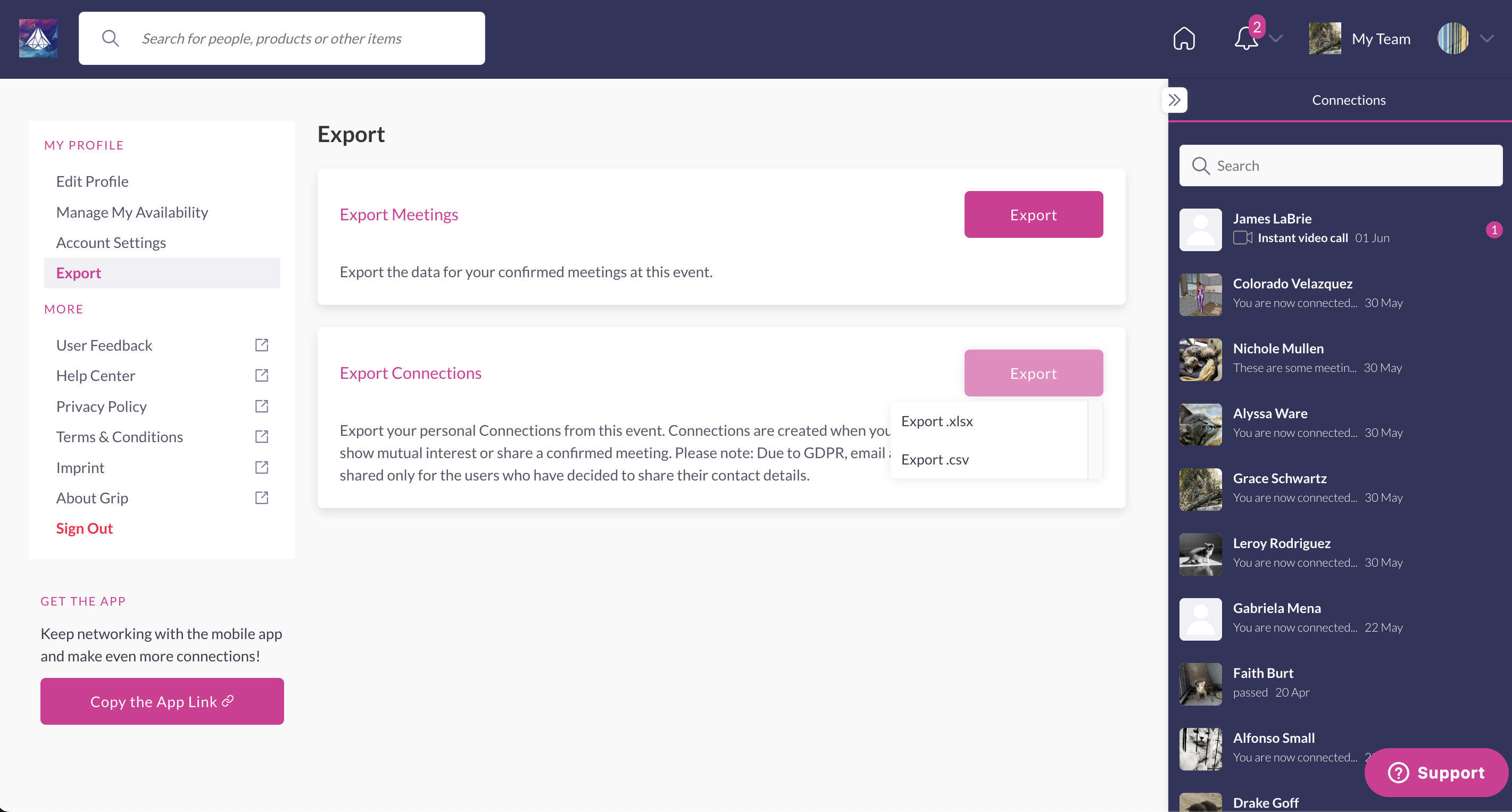 Imagine attendees focusing purely on creating meaningful relationships at your event, knowing that they can rely on the Connections Export to preserve those connections for future follow-up. Our upcoming feature ensures that your attendees can fully engage in networking opportunities, free from the worry of losing contact information or missing out on post-event connections.
Empower your attendees with Grip's new personal connections exports – the bridge between event networking and lasting relationships.
What you need to know to get started
Attendee connections exports will be available as standard, automatically enabled from Monday 3rd July. You must be designated an app admin to control this in the dashboard.

To read more on how to use this new feature, check out our support article, here.
Don't hesitate to get in touch
Have questions or concerns about any of our new features? As always, we're here to help; contact your PM, CSM or simply drop us an email at support@grip.events.