Boost your event engagement with Guest and Anonymous user access to Grip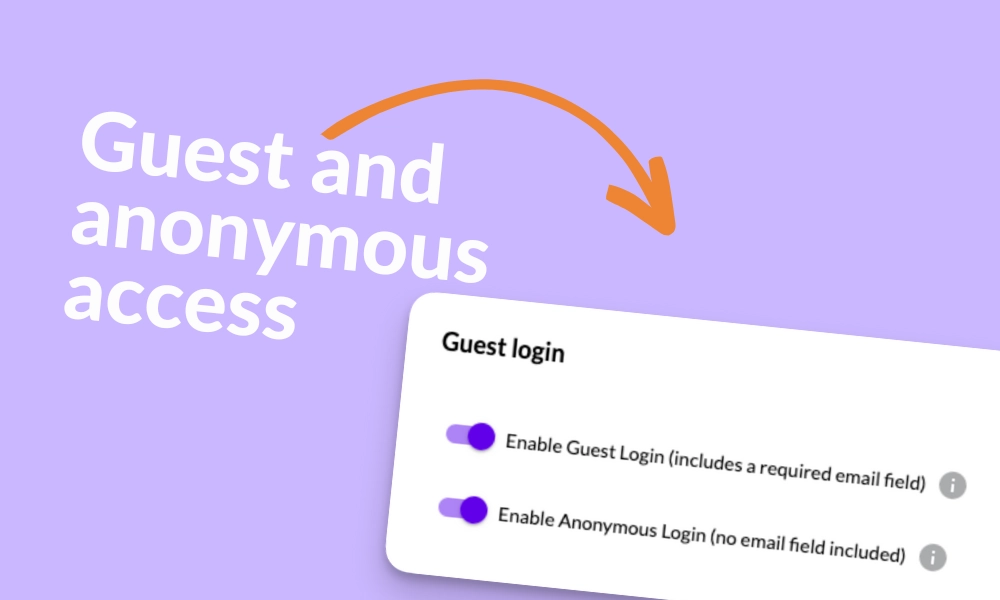 Boost your event engagement with Guest and Anonymous user access to Grip
A big day for our product team who have been working really hard to deliver Guest and Anonymous user access, allowing event organizers to increase the engagement levels of their event, provide new opportunities to reach a wider audience and convert hesitant users into fully fledged attendees!
Removing the barriers to participant engagement with your event program, exhibitors and sponsors
Until now, the only way to access Grip was through a registration page, or an email address and password combination. However, with our Guest and Anonymous Access, potential attendees can now join Grip without any registration requirements!
We understand that every event is unique, and that's why we've included two different modes of access, as well as fine-grained permissions management. This means that event organizers get to decide how far to lower the barrier for each of their events.
With our Guest and Anonymous Access, event organizers can encourage engagement with their event, remove landing pages, use Grip as their event engagement super-hub, and boost ticket sales for their event by turning 'maybes' into 'yes-es'.
Two new levels of event app access
We're introducing two new data types, 'Guest' and 'Anonymous User' types, which both come with special properties that differentiate them from any existing data types. A Guest data type allows event organizers to capture email addresses of potential attendees, while an Anonymous User data type lowers the barrier even further by not requesting any contact information at all.
We're also introducing a new permission option for some of the actions that a user can take. Instead of simply allowing or disallowing a data type from taking a specific action, event organizers can entice guests and anonymous users with previews of part of Grip and automatically prompt them to buy a ticket or an upgrade if they want to see or do more.
Improve exhibitor ROI and attendee engagement
Our goal is to increase engagement and ROI for both event organizers as well as exhibitors and sponsors. The feedback we've received from key clients indicate that Guest and Anonymous Access are in high demand.
We're confident that this feature will create a positive feedback loop of event engagement, which can improve further Grip's AI-powered in-event recommendations.
We're excited to see the positive reactions from our users as they can track an increase in engagement at their events, improve their event attendance and boost ticket sales!
Tailoring permissions for your Guests and Anonymous Users
Guests and Anonymous Users will have a more restrictive set of permissions made available to them compared to regular users.
In addition to the standard "Yes" or "No" permissions for taking an action, Event Organizers can also choose instead to prompt these users to register/buy a ticket when they take an action that is not available to them.
This permission will then trigger the previously configured prompt to show up for the Guest or Anonymous User when they attempt to take the action.
The following permissions are available for prompting Guests or Anonymous Users.
Ability to edit their own availability calendar

Ability to edit their own profile

Ability to view profiles of a particular User Type

Ability to see matchmaking recommendations of a particular User Type

Ability to see sessions of a particular track

Ability to join sessions of a particular track
The following permissions are not available for Guests and Anonymous Users
Ability to form connections or chat with any other User Type

Ability to be met by any other User Type

Ability to meet any other User Type

Ability to be recommended to any other User Type

Ability to be viewed by any other User Type

Ability to be searched by any other User Type

Ability to create company teams or join teams

Ability to scan badges or receive badge scans
What other features are not available to Guests and Anonymous Users?
Ability to join Groups

Ability to join Speed Networking

Ability to experience Onboarding

Ability to set a password or change their email address
Guest permissions can be used by customers to either increase the engagement levels at their events or to increase conversion rates of potential attendees into fully fledged (paying) attendees.
With engagement in mind, event organizers will see guests' permissions set to as closely mirroring regular users as possible. This could see guests join sessions, search for and browse profiles of other people, companies or products, and so on.
(Images are prototypes; final product designs may differ)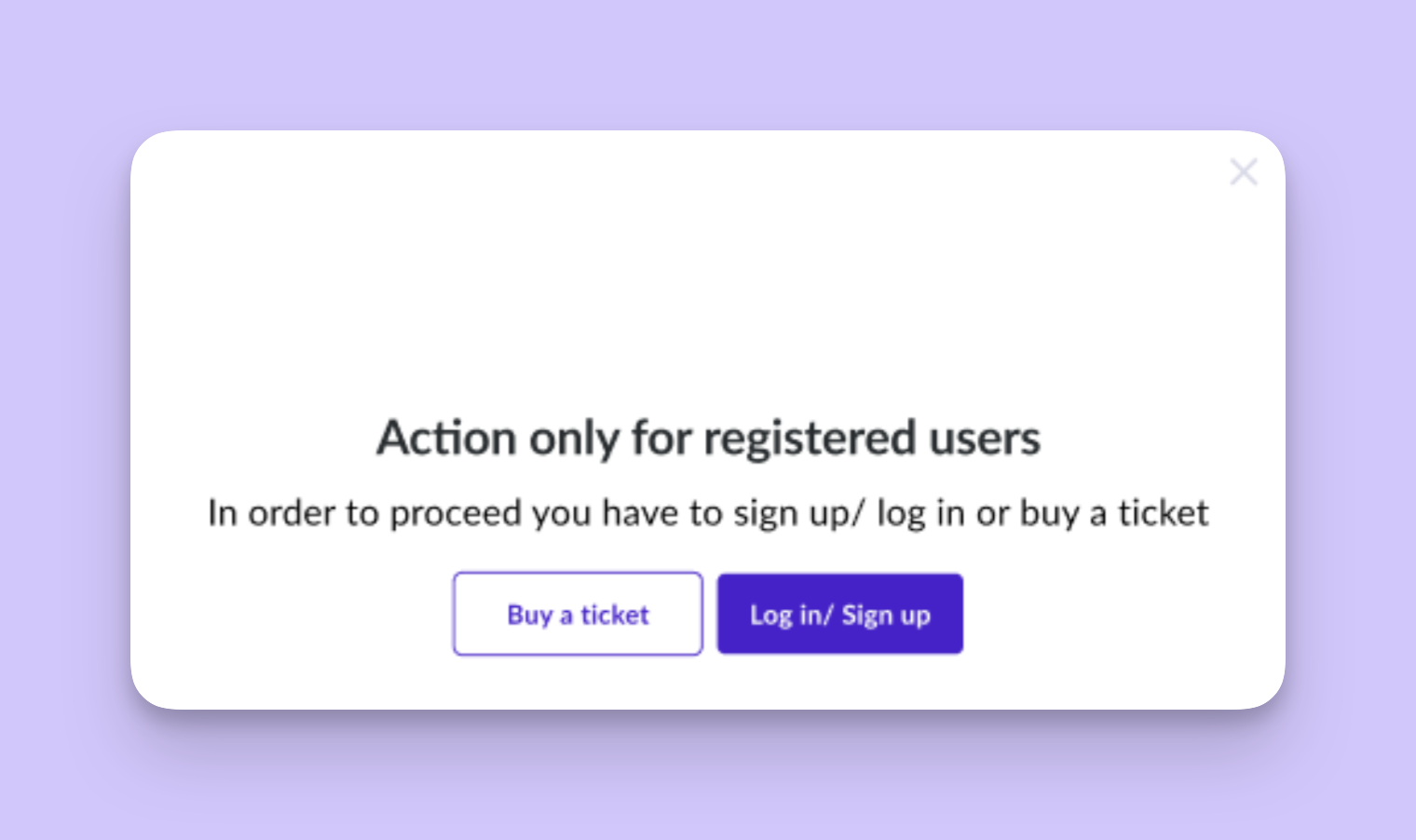 What you need to know to get started
Guest and Anonymous user access will be available to set up in the admin dashboard from Wednesday 31st May. You must be designated an app admin set up this feature.

To read more on how to use this new feature, check out our support article, here.
Don't hesitate to get in touch
Have questions or concerns about any of our new features? As always, we're here to help; contact your PM, CSM or simply drop us an email at support@grip.events.