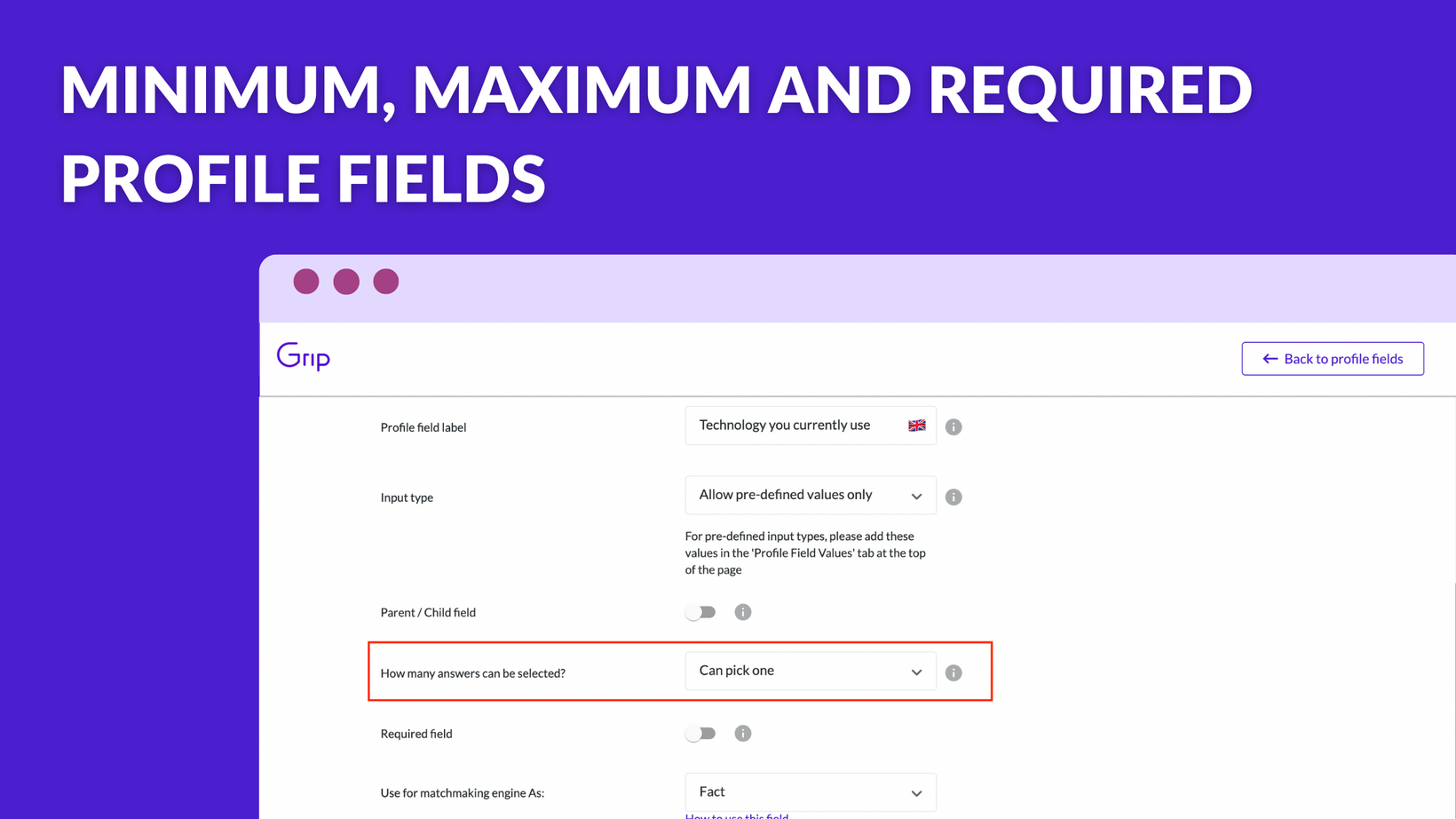 DATE:

AUTHOR:

The Grip team

RELATED ROADMAP ITEMS:
Connections
Admin dashboard
Control your data by setting minimum, maximum and required profile values
DATE:
AUTHOR: The Grip team
Minimum, maximum, and required fields for custom profile values
At Grip, we've never previously made any profile fields mandatory, for ease of participant access. But as organizers, sometimes there are data points that are essential for your event to run successfully.

By introducing minimum, maximum and required profile values, we can make sure you get the info you need for maximum event success.
An example in practice might be to require the product categories a participant is interested in, or to limit how many product categories in which an exhibitor can be featured.
What you need to know to get started
Minimum, maximum and required profile fields will be available to set up in the admin dashboard from Monday 10th October.

To read more on how to use this new feature, check out our support article, here.
Don't hesitate to get in touch
Have questions or concerns about any of our new features? As always, we're here to help; contact your PM, CSM or simply drop us an email at support@grip.events.