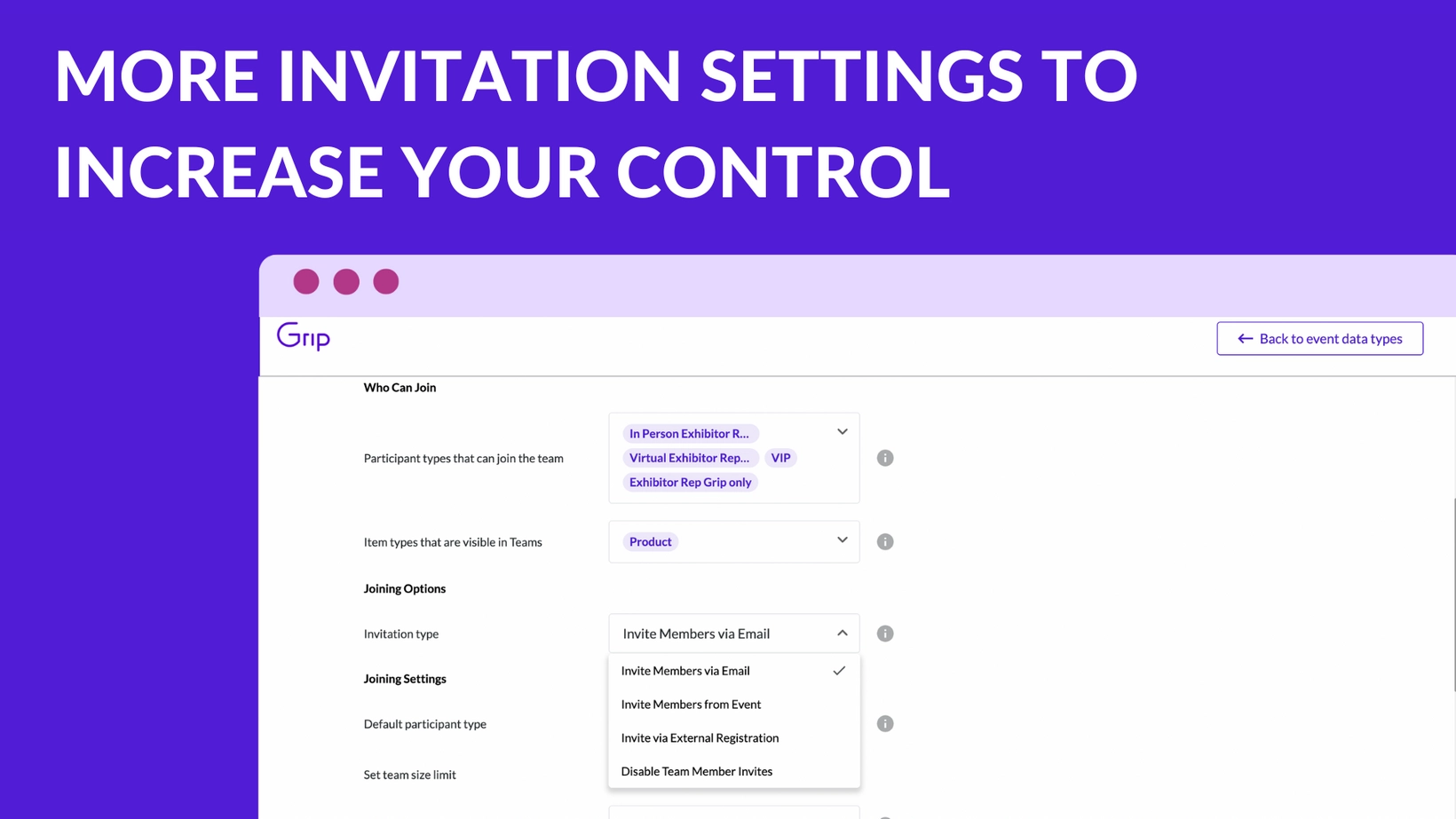 More invitation settings to increase your control on Grip Teams
You told us that you wanted more explicit control over who gets invited to join an exhibitor/sponsor Team on Grip, so this month we've added three big new settings to allow you to have better ownership of the process and associated data. These features are especially cool as they also give you further opportunities to monetize the platform.
Invitation options
In the past, you had control of the team size limits, and if company chats were enabled. Now, you'll also be able to:
Select which participant types can join a Grip Team

Select which item types can be visible within a company profile

Deciding how new Team members will be created

Decide how team admins can add new members: whether only users who are already in the event can be added; whether users need to be invited through an external registration first; whether any users can be invited via email; or if invitations are disabled altogether.
Better UX for exhibitors and sponsors
We want to make sure Team members have a uniquely different experience in Grip Teams, allowing them to more easily navigate the features available. As we continue to evolve Grip Teams over time, this new layout will allow us to grow into the platform, too.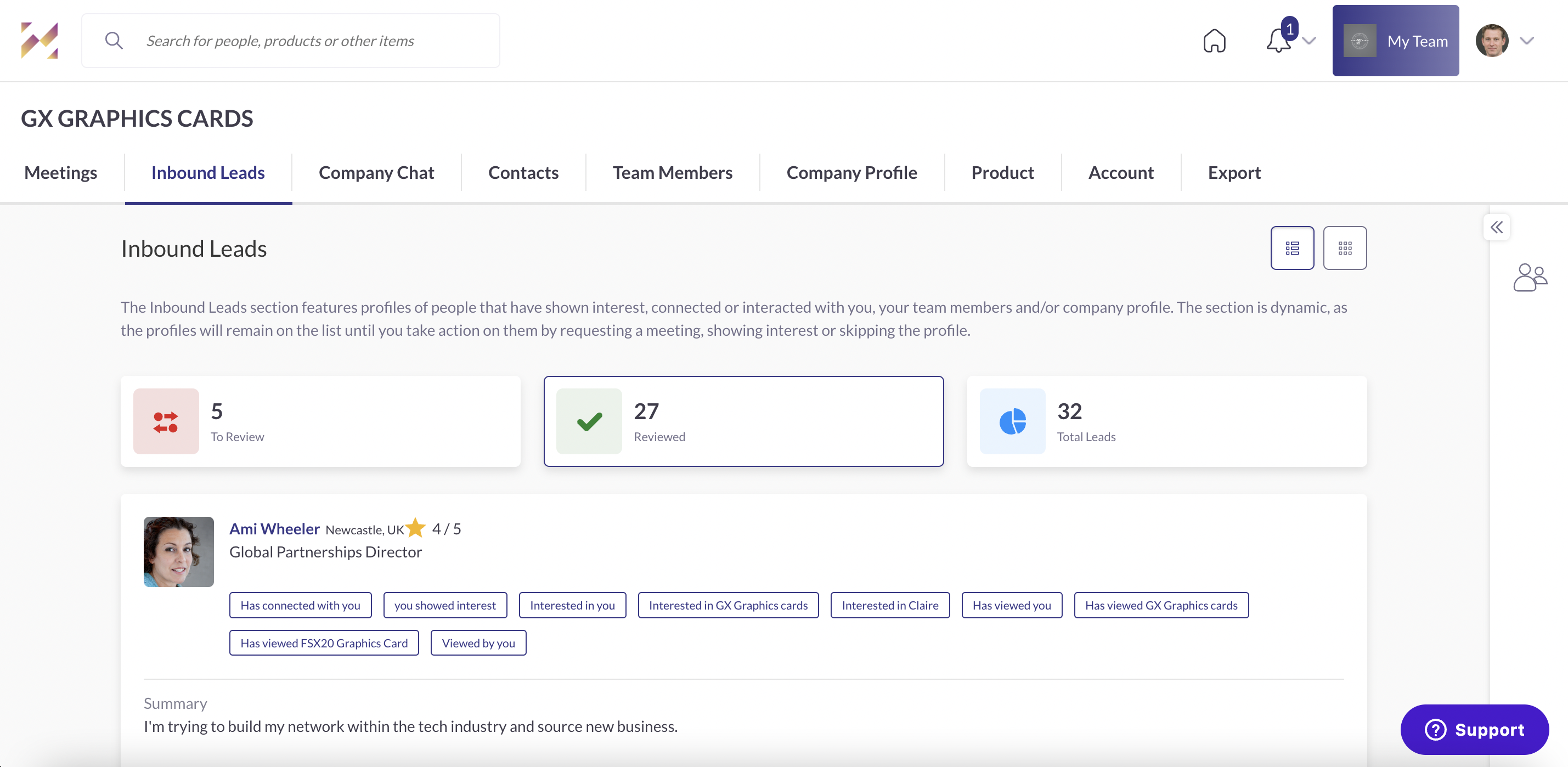 What you need to know to get started
The new Grip Teams settings and designs will begin roll-out on web from Wednesday 16th November, 2022. You must be designated an app admin to use the Grip Teams settings.

To read more on how to use this new feature, check out our support article, here.
Don't hesitate to get in touch
Have questions or concerns about any of our new features? As always, we're here to help; contact your PM, CSM or simply drop us an email at support@grip.events.