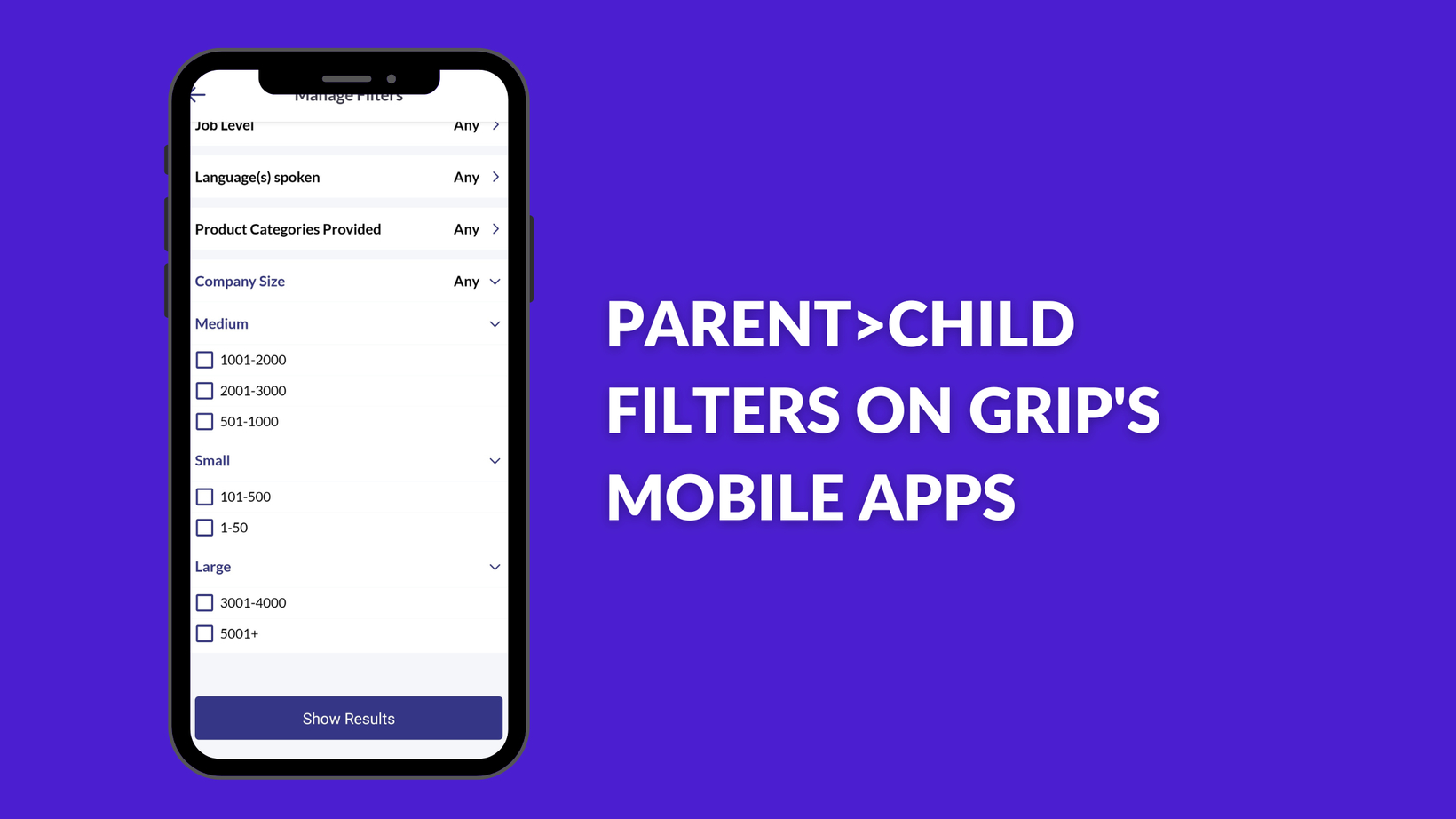 DATE:

AUTHOR:

The Grip team

RELATED ROADMAP ITEMS:
Parent>child filtering on Grip's mobile apps
DATE:
AUTHOR: The Grip team
Quicker access to the perfect profiles
Not even two weeks ago, we released improvements to categorization of profiles using Parent>Child Custom Profile Fields. This allowed you to create categories and sub categories for your event data, making sure your event profiles (people, companies or items) are more easily discovered by your participants. We now bring this categorization to our white-label mobile apps, adding parent>child filters in your mobile app directories.
Small but powerful
Being able to filter by subcategories is a game changer.
Let's say for example your event is about dogs*, you might want participants to search and filter your directories by dog breed (let's say, dachshund) but also by particular categories of dachshund (smooth-haired/long-haired; brindle/sable/piebald/dapple**) to find precisely the dogs they're looking for.
What you need to know to get started
Parent>child directory filters will be rolling out to our white label mobile apps from Friday 28th October, 2022.

To read more on how to use parent>child profile fields, check out our support article, here.
Don't hesitate to get in touch
Have questions or concerns about any of our new features? As always, we're here to help; contact your PM, CSM or simply drop us an email at support@grip.events.

*if you DO have an event about dogs, please can we come?

**there are more sub categories of dachshund than I imagined when I started writing this.