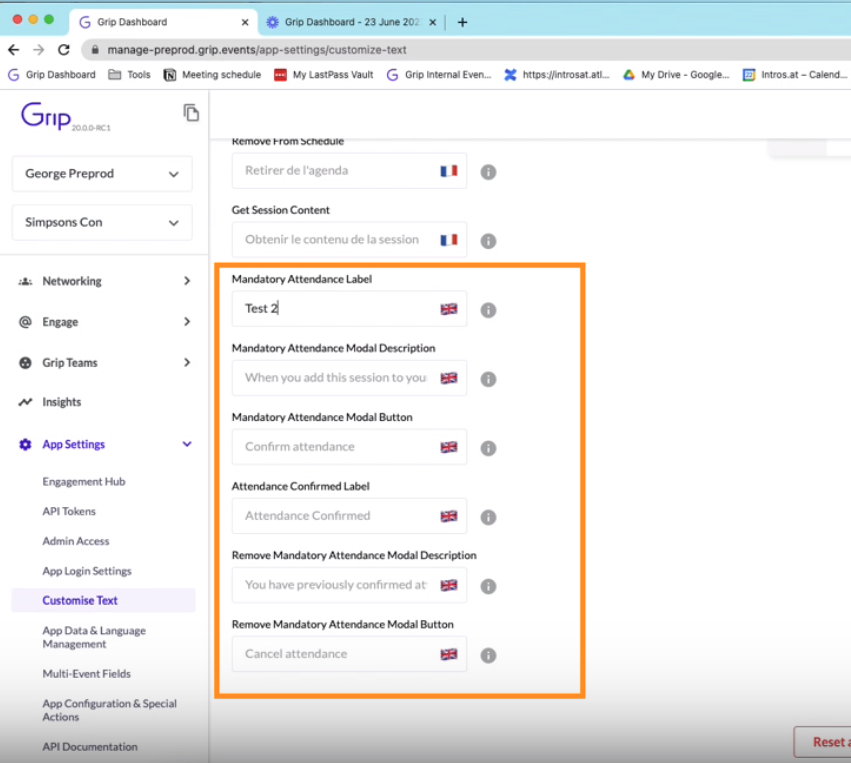 If you've ever organised an event where there are limited spaces in an auditorium, or spots on a coach for a local activity, you'll undoubtedly understand the frustration of seeing empty seats.
The Grip platform has previously allowed sessions in the event agenda to be marked as 'mandatory attendance', i.e. if you add it to your schedule and say you're going to come, we expect you to turn up!
But this did not give organizers the ability to really stress the importance of being at that session, or perhaps the implications if that spot on the coach wasn't filled.
With this new feature you can customize the text that appears when someone adds that 'limited attendance' session to their schedule, asking them to think twice before they secure their spot.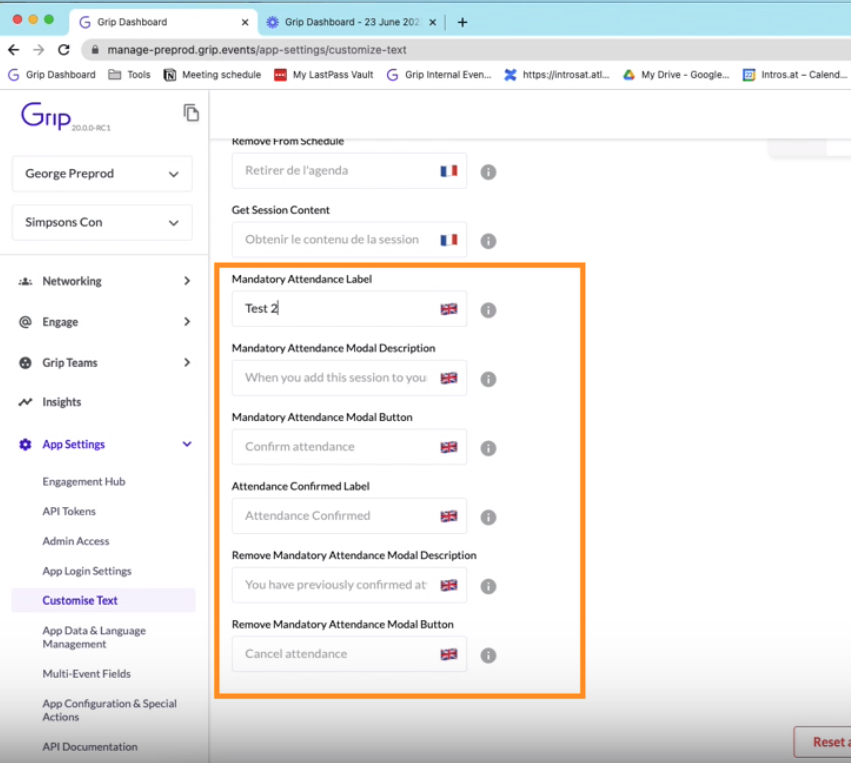 What you need to know to get started
Text customization for 'mandatory attendance' will be available in the admin dashboard from Monday 3rd July. You must be designated an app admin to set up this feature.

To read more on how to use this new feature, check out our support article, here.
Don't hesitate to get in touch
Have questions or concerns about any of our new features? As always, we're here to help; contact your PM, CSM or simply drop us an email at support@grip.events.