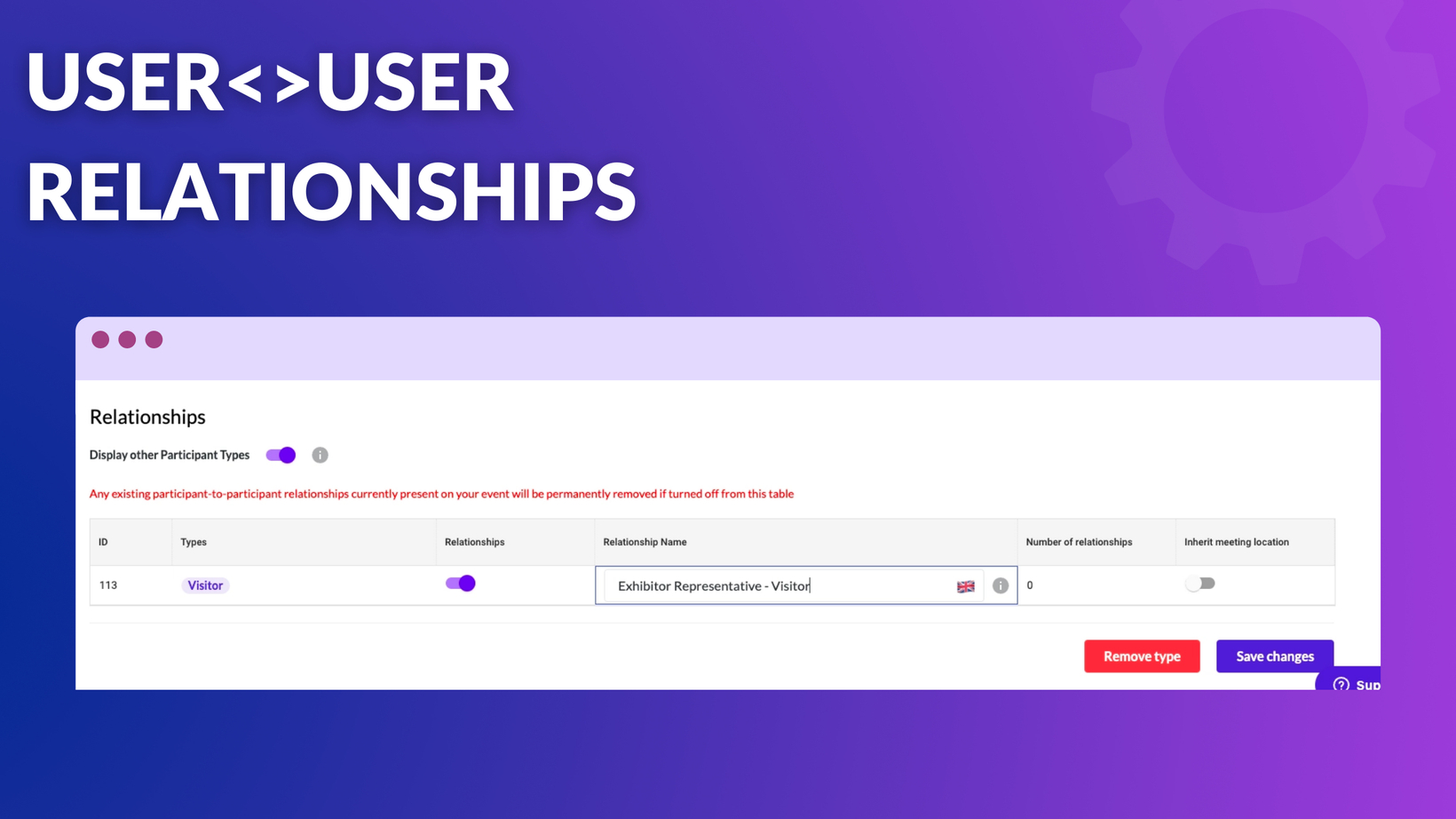 DATE:

AUTHOR:

The Grip team
Add user<>user relationships
DATE:
AUTHOR: The Grip team
Why have we built it?
It's important for some of our clients to be able to create user<>user relationships within the Grip platform. After listening to your feedback and requests, we have now allowed dashboard users to create their own user<>user relationships without needing developer input. We allow dashboard users to name the relationships they create.
What are the changes?
We've delivered the ability for a dashboard user to create a user to user relationship themselves from the 'type settings' page and given them the ability to name any relationship from that page, too.
Available from: 5th May 2022
Available to: All users, Manually enabled